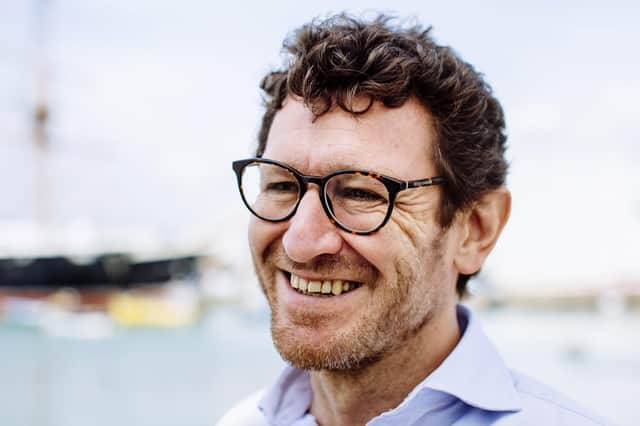 Professor Pierre Failler
The Chair will help meet global challenges for the successful implementation of the UN Decade of Ocean Sciences for Sustainable Development through new and existing research projects.
Professor Failler will focus on the dissemination of new ideas, training in other countries and information and documentation on ocean sciences and governance. This includes the setting up of annual international ocean governance workshops, seminars and conferences.
Professor Failler, who is Professor of Economics in the Faculty of Business and Law, said: 'I am delighted to be awarded the UNESCO Chair in Ocean Governance at the University of Portsmouth.
'The Chair means that we will be working in close partnership with UNESCO officials to improve the governance of the world's oceans. There are many challenges to overcome during the UN Decade of Ocean Sciences for Sustainable Development. It is an opportunity to bring about the systemic change that is so necessary to safeguard the future of our oceans.
'At the moment intentions are good but too fragmented. It's time for countries and science to stop working in isolation and work together.'
This new position builds on the University of Portsmouth's reputation and ability to be able to influence global policy on sustainability issues. Through the Revolution Plastics initiative, the University is leading the way in finding a solution to the global plastic waste crisis.
Professor Anne Anderson, Vice-Chair & Non-Executive Director for Higher Education, UK National Commission for UNESCO, said: 'I hope that the establishment of this new UK UNESCO Chair will enhance Professor Failler's work with UNESCO and help to create long-lasting and fruitful international partnerships in ocean governance during this crucial UN Decade of Ocean Sciences for Sustainable Development.'
If you are passionate about ocean governance and would like to work with Professor Failler and his colleagues, the university is now offering a funded PhD studentship to start in February 2022 entry.
Take advantage of SME Support sessions
The next SME Support session at the University of Portsmouth takes place on Friday January 7 at 11am.
Every week, staff from The Faculty of Business and Law put aside an hour of their time to help SMEs across the UK.
A maximum of 5 SMEs can register every Friday and the University will reach into its broad base of entrepreneurs, industry practitioners, academics and business owners to bring collaborative advice and business support.
All you need to do is register, tell us your business question or dilemma and we will see you online, Friday at 11am. Then it's time for lunch.
Staff and students from Portsmouth Law School volunteered for Portsmouth foodbank in their pre-Christmas food collection event.
More than 20 staff and students from the University's Legal Advice Clinic asked shoppers at Tesco North Harbour to donate food to the foodbank.
Gemma Hargrave, Principal Lecturer from the Legal Advice Clinic, said: 'This food collection is so important to Portsmouth Foodbank as it enables them to have enough supplies for those who need it most at Christmas. It's a privilege for the Clinic to be able to help out with such a wonderful community event.'
For more information about getting free and confidential legal advice from the General Legal Advice Clinic, visit www.port.ac.uk/business-services and click on Legal Advice Clinic.