Jenson's a British sporting champion – aged just seven!
He is named after one of Britain's two Formula 1 World champions of the 21st century.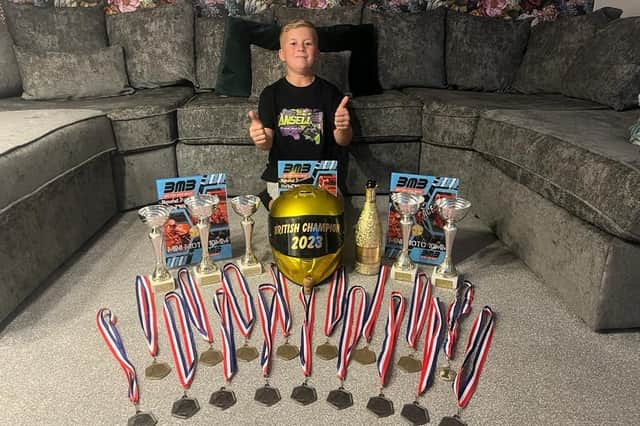 And seven-year-old Jenson Ansell also sees his future on the track - but on two wheels rather than four.
"That's all he talks about," said dad Jordan. "He wants to be a moto GP rider."
Even at such a young age, Jenson is already on the right path to realising his dream.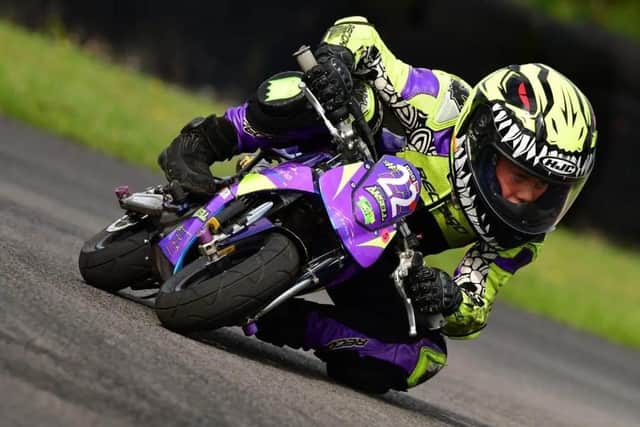 Earlier this month he was crowned the 2023 British Mini Super Bike Championship winner.
What made that achievement even more impressive was that Jenson competed against riders in the Rookie category up to 12 years old across eight rounds, starting last April.
There were three races in each round and Jenson topped the leaderboard from the very first round, ending with eight race wins and 17 podium places.
Each race takes place over eight laps of the course, with each one lasting around 10 minutes. Speeds can reach 60 mph.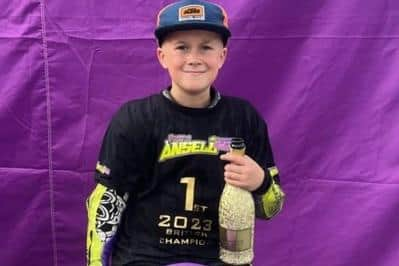 En route to the trophy he set two new lap records - at Red Lodge and Ellough Park, both in Suffolk - that had stood since 2018.
In the end he won by just two points, though he didn't compete in the very last event as he had already clinched the title.
Jenson was given his first name following a suggestion from his dad's mother Lisa, who is a big fan of 2009 F1 World champion Jenson Button.
Button is one of only 10 Brits to have won the F1 title and one of only two – Lewis Hamilton is the other – to have won in the 21st century.
The youngster began his motorsport career aged just five in motocross events, but switched to super bikes after suffering rib and leg injuries.
Competing in the British Mini Super Bike Championship for the first time in 2022, he had finished 15th.
"This year he absolutely smashed it," said his dad. "It's quite a big thing to be a British champion as a seven-year-old.'
Competing at national level at most sports isn't cheap, and Jenson's chosen one is no different.
Each of the eight rounds this year needed a set of new tyres, which cost around £200 a go, while his brand new bike cost £3,500.
Sponsorship from Waterlooville-based RW Spray Tech, therefore, is gratefully received.
Even more impressive is the amount of miles Jenson regularly clocks up just to train, let alone compete.
Last March he spent a week in the sun on a track near Alicante, Spain, and is returning there again prior to the 2024 Super Bike Championship season starting in April.
Most weekends during the winter months Jordan will also drive his son to two tracks, either Kinsham in Herefordshire or an indoor track near Swindon. Some days, Jenson will train at both!
"He just wants to train as much as possible, that's all he wants to do," said Jordan.
"We got a new car last October and it's already done around 40,000 miles!"
Jordan also thanked Jenson's school, Cornerstone in Whiteley, for allowing him time off to compete at events.