Paulsgrove couple marry at Fort Nelson in steampunk fashion
Inspired by their passion for steampunk and Victorian fashion, it only felt right for Chris Maggs and Kim Major to celebrate their love with a themed wedding.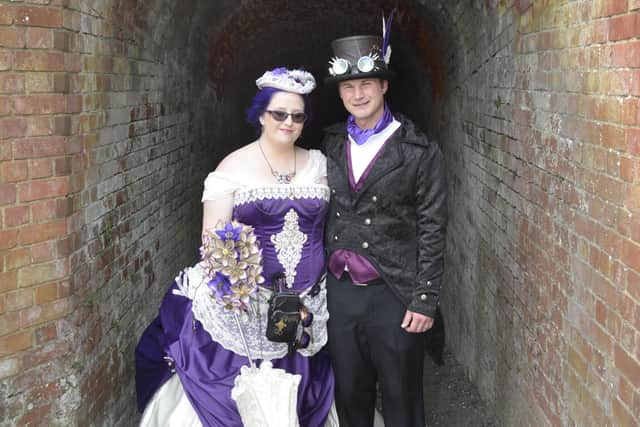 'It was a fun way to make our wedding a bit different,' says Kim, smiling.
The Paulsgrove couple met at The Golden Lion, Fareham, in 2014 where Chris was working behind the bar and Kim was fundraising before leaving for Ghana.
Kim, 31, who works as a nurse at Queen Alexandra Hospital, says: 'I was fundraising at the time for a charity called Amica to go out to Ghana to help build a community hospital. I was out there for 18 days.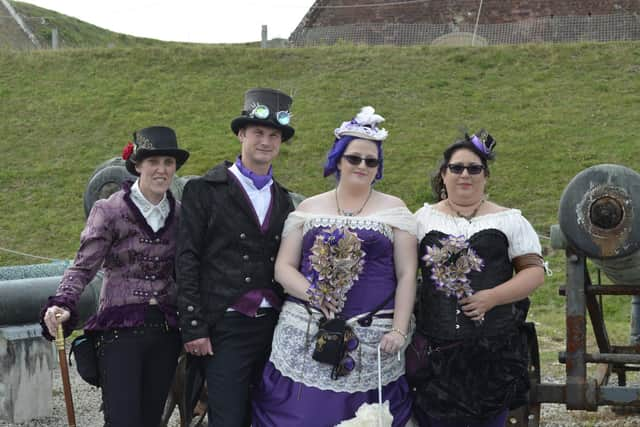 'It was extremely eye-opening and makes you incredibly grateful for the NHS.
'When I got back, Chris and I started dating.'
The couple welcomed their baby boy Ben into the world in 2017 and got engaged a year later.
Chris, 34, adds: 'I attached the ring through the hook on Ben's dummy and wrote "will you marry my daddy?"'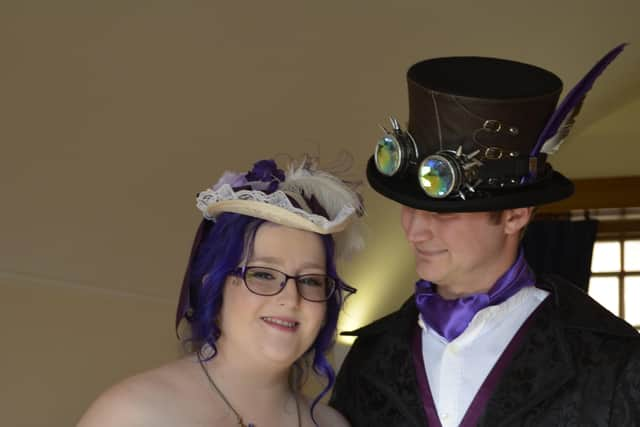 Kim, 31, and Chris were introduced to steampunk through Kim's brother and attended a couple of conventions before lockdown. They planned for their wedding – which was originally scheduled for May with 80 guests – to be themed.
However they had to postpone their nuptials and finally married on September 19, 2020, at Fort Nelson, Portchester.
Kim explains: 'We had 30 guests and the majority of them dressed up.
'I had my outfit custom-made and Chris found it quite fun to put the outfit together by looking at shops from the local area.'
'The venue was brilliant and it really fitted our theme,' adds Chris.
'We liked having a themed wedding and it was something we agreed on as soon as we got engaged. We didn't want it to be traditional.'
The Maggs now plan to have a steampunk-themed reception next year.