Royal Navy HMS Collingwood: Instagram posts from 'fed-up' sailors reveal maggot infestations and crumbling dorms among 'horrendous' conditions at the base
'ABSOLUTELY horrendous' conditions – including maggots living on fridges inside crumbling buildings – in a Royal Navy base in Fareham have been revealed by sailors who are saying: enough is enough.
Watch more of our videos on Shots! 
and live on Freeview channel 276
Visit Shots! now
Sailors have revealed the problems that plague the base after a flood on the site in Newgate Lane earlier this week brought morale to a new low.
Silverfish and maggots living on fridge freezers, sailors crammed in rooms during flooding, and threats of disciplinaries for making the problems public have pushed some personnel to document the conditions they face.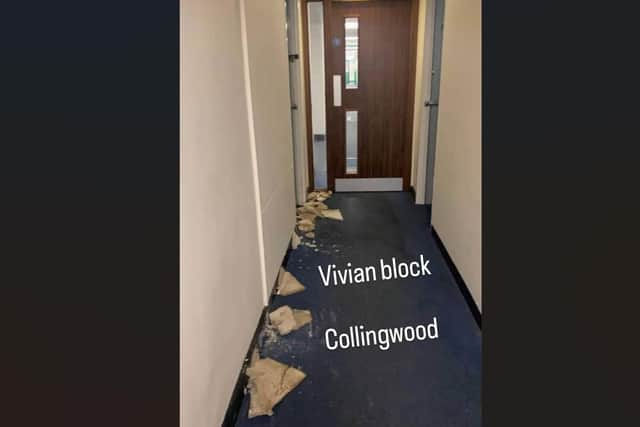 Broken showers and radiators, blocked and overflowing toilets, and fire alarms that sound continuously late at night are some of the long-running issues sailors say they regularly face.
The state of disrepair has led to the base being dubbed 'HMS Collingrad' by some sailors, in reference to the Russian city reduced to ruins during the Second World War.
The News has spoken to several Royal Navy personnel who asked for anonymity as they blasted the navy's maintenance systems and demanded urgent changes.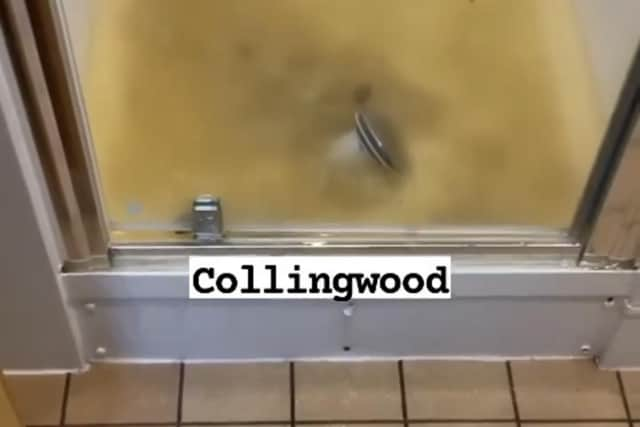 One sailor said: 'The state of the accommodation is ridiculous. We have reported it formally - and we have been told to get on with it. I know for a fact there's multiple complaints every week.
'(Sailors) have all been put in overcrowded rooms, rooms for two have had six or seven people in. Some in mixed blocks.
'The worst I have seen would be maggots and other insects living on a fridge door. We are all just fed up. People are wanting to hand their chit in and get gone if they are able to.
'When I first joined we had fire alarms going off in the middle of the night.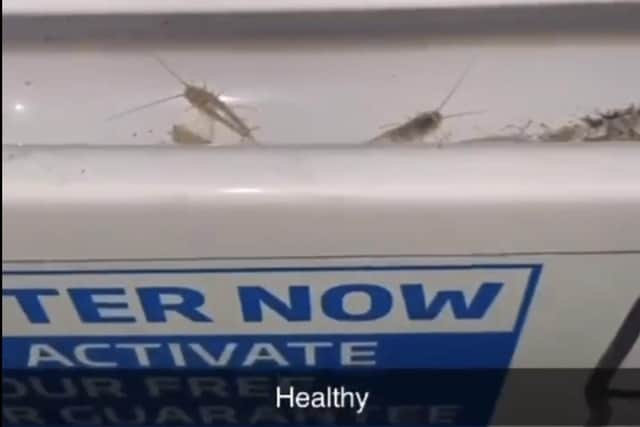 'We just want them to acknowledge there is something they can do and it's not our fault.'
Another Navy member said they had previously experienced six months without hot water in their accommodation in the base.
They said: 'I've been in and out of HMP Collingrad now for some time, every single time there is a heating problem or hot water problem.'
Staff can be left waiting days or even weeks for issues as simple as tripped fuses kept in locked cupboards to be fixed, according to long-serving navy staff member.
And they warned the state of the base – the navy's largest training establishment – will create recruitment and retention problems for the service.
They said: 'Imagine that Sunday night drive back from visiting friends and family – you don't want to go back to work.
'We cannot put up with it anymore. It will enormously impact retention, it's as simple as that.
'I want someone in the navy or Parliament to stand up and say, 'we will fix this'.
'Otherwise we will reach a point where nothing will be working.'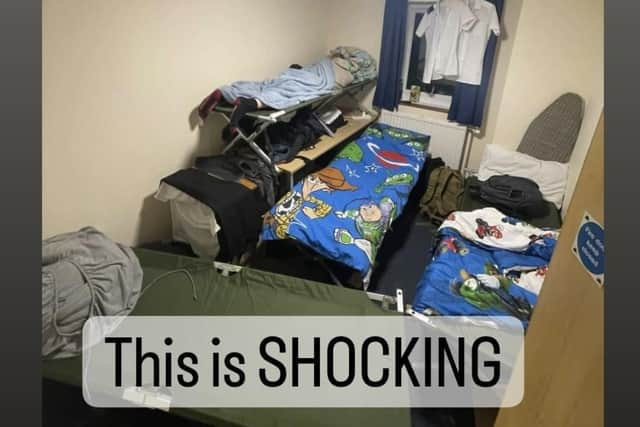 A Royal Navy spokeswoman said the force was 'aware of the current issues being experience at HMS Collingwood'.
The spokeswoman said: 'The Defence Infrastructure Organisation (DIO) has confirmed that they are working with contractors to fix the issues as quickly as possible. Personnel across the site are being given regular updates.'
The spokeswoman added that most personnel were moved to bunks in cabins or messdecks, with a number of personnel sleeping on camp beds in messdecks during recent flooding.
She said: 'The recent flooding at HMS Collingwood was caused by excessive rain and not infrastructure or maintenance issues on site.
'During this time a number of our recruits were moved as a precaution; but have since returned to their accommodation which was unaffected, all within 24 hours. There was no impact on training and the safety and care of our personnel was our main concern throughout.'