Super Pink Moon to be visible in Portsmouth tonight - best time to see it and latest forecast
The first supermoon of the year is set to brighten up the skies over Portsmouth tonight.
Monday, 26th April 2021, 4:56 pm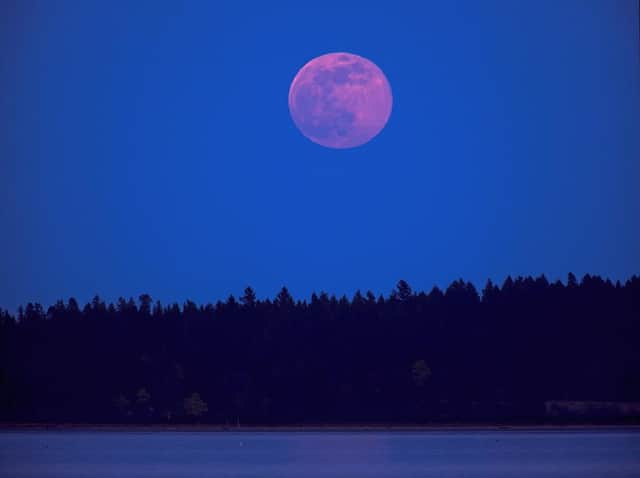 You can see a pink supermoon over Portsmouth tonight. Picture: Shutterstock
It will be visible from tonight until Tuesday morning.
A supermoon occurs when a full moon is closest to the earth.
During these events, the moon can appear up to 14 per cent bigger in the sky and be up to 30 per cent brighter.
A supermoon. Picture: Sarah Standing (070520-1553)
The supermoon will be brightest at 4.31am on Tuesday, but it will be visible after dark tonight.
It also has the nickname super pink moon - this is because the April full moon was traditionally in North American cultures named after a flower that was pink in colour and the super is added because it is a supermoon.
Other nicknames for moons include wolf moon, flower moon and hare moon.
Here is the weather forecast for tonight and Tuesday morning for Portsmouth:
- 4am – clear night – when moon will be brightest
A message from the Editor, Mark Waldron
You can subscribe here for unlimited access to our online coverage, including Pompey, for 27p a day.