New gym facilities for Holly Hill Leisure Centre - this is when it will close for the work to take place
Holly Hill Leisure Centre is set to benefit from a £432,000 investment to make 'significant improvements' to its gym facilities.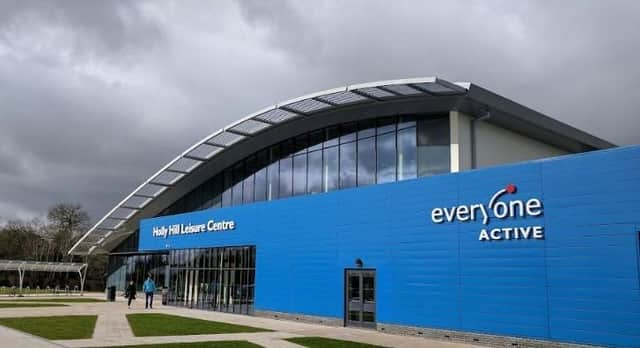 Plans to invest in Holly Hill were agreed in 2019 as part of the contract awarded to Everyone Active to continue to manage Fareham Borough Council's two leisure centres. The council will invest £305,000 and Everyone Active £127,000. The brand new 100 station gym will include state-of-the-art Life Fitness equipment, alongside new lighting and flooring.
To cater for increased demand for strength training, a wide range of new equipment will be introduced including an Olympic Flat Bench, Glute Drive machine, Linear Hack Press and much more. New CV equipment such as Treadmills, Watt Bikes and Rowers, will also enable members
to enhance their workout experience. New and trending, interactive fitness kit is also set to be introduced. The iFit Treadmill and Bike allows users to plug in their own map/plan to the screen. For example, users could set the route they take from home to work, and run that exact route.
Work will start from Wednesday, December 13 and are set to be completed by the end of the year.
The gym will close for the duration of the refurbishment works but members will be offered access to alternative leisure centres including Fareham Leisure Centre, Meadowside Leisure Centre and Hamble Leisure Centre.
Ryan Grant, contract manager at Everyone Active, said: "Holly Hill Leisure Centre remains an integral part of the community and we're excited to build on this by improving its current gym offering.
"The upgrades showcase our commitment, alongside Fareham Borough Council, to promoting healthy and active lifestyles within the local community and we're sure our members will benefit greatly from this investment.
"Not only will it help to increase our prevalence as a hub for the local community, but also work to support our mission - for everyone to reach their target of 30 minutes of exercise, five times a week."
Cllr Sue Walker, Executive Member for Leisure and Community, said: "The continued investment by Fareham Borough Council in its leisure centres underpins the council's commitment to ensuring our residents continue to have access to first class facilities. I very much look forward to seeing the new equipment once the refurbishment is complete."