Portsmouth MP Penny Mordaunt says being diagnosed as dyslexic has changed her life
A Portsmouth MP says that being diagnosed with dyslexia has changed her life.
Saturday, 13th March 2021, 3:30 pm
Updated
Saturday, 13th March 2021, 4:41 pm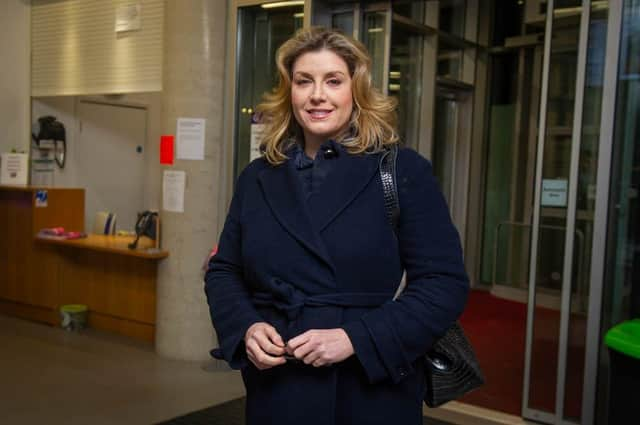 Portsmouth North MP Penny Mordaunt Picture: Habibur Rahman
Penny Mordaunt MP for Portsmouth North, was diagnosed with the condition last year at the age of 47.
Ms Mordaunt said working from home in part helped her realise she had the learning disability. She said: 'I think everything was exacerbated by the fact I was having to do so much online.
'It's harder for me to read things on a screen than on paper'.
Having struggled for a while, she sought an official diagnosis and was told she did in fact have dyslexia.
Ms Mordaunt has spoken about how much of an impact the diagnosis had on her and encourages anyone who feels they may be struggling with a similar issue to not dismiss the situation.
'If you've always had an issue like that you think it's normal,' she said.
'You create all kinds of reasons why you can't do things.
'I was always hard on myself - thinking I wasn't working hard enough.'
It has long been realised that dyslexia does not hold people back. High achievers with the condition include Richard Branson, Albert Einstein and, reportedly, Leonardo da Vinci.
According to the British Dyslexia Association, symptoms in adults include disorganised spelling, a difficulty to maintain focus and needing to read things several times to understand them.
While in some areas support for dyslexic individuals has improved, some people feel more needs to be done to help younger people.
Ms Mordaunt said we 'still have a long way to go' in terms of schools having enough trained teachers who can recognise dyslexia and the specialist staff who can help children with dyslexia effectively.
Hampshire Dyslexia Association has resources for parents of children who may be struggling when working from home.
As they are 'particularly aware' of the unique challenges that dyslexic students may face under these conditions, free web seminars have been set up to offer guidance for parents.