Rail users get advance warning of closures on key commuter line between Portsmouth and London Waterloo
Rail users have been given advance warning of closures on the key commuter line between Portsmouth and London Waterloo.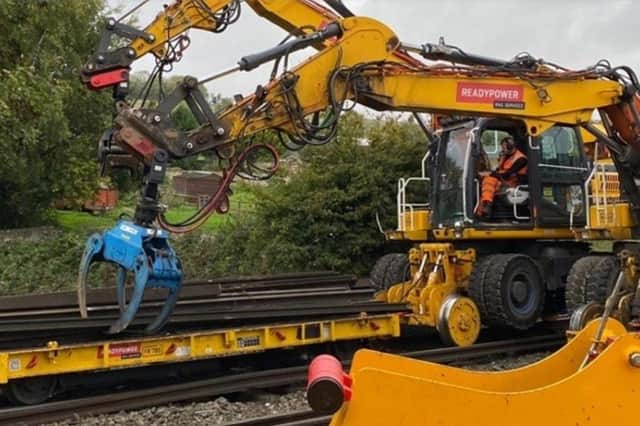 From Sunday October 21 to Saturday October 28, the line between Guildford and Petersfield will be closed, extending to Havant on Sunday October 29 only, with buses replacing trains.
During that time Network Rail engineers will begin around-the-clock-working to update the 1970s signalling equipment between Farncombe and Petersfield, as part of the wider Portsmouth Direct Upgrade programme.
Once complete, in October 2024, the PDU will see signalling, track and level crossings on the line from Woking to Portsmouth Harbour upgraded.
This will help improve reliability and safer level crossings, reduce journey times, and open up the potential for more train services.
During next month's line closure, engineers will be completing a range of work including installing signal piles (foundations for the signals), new signal posts, new signal gantries either end of Haslemere station, laying power cables at Princess Bridge, constructing a signalling equipment building, as well as upgrades to level crossings between Farncombe East and Liss.
They will also be taking the opportunity to complete other vital work to support the continued safe and smooth running of the railway, including stabilising cuttings to reduce the risk of vegetation debris falling onto the track, track maintenance work, refreshing station canopies, brickwork repairs in a tunnel and vegetation management.
Mark Killick, Network Rail's Wessex route director, said: "This work is crucial to improving the reliability of the railway for customers travelling between Portsmouth and London Waterloo.
"It will help reduce journey times as well as provide the opportunity to increase the number of service in the future.
"There is never a good time to close the railway but our engineers will be making use of every minute to complete a wide range of work and we're grateful to customers for their patience and understanding during this time."
Peter Williams, South Western Railway's customer and commercial director, added: "Customers should please check before travelling and allow extra time for journeys, as buses are replacing trains between Guildford and Petersfield for nine days from Saturday 21 to Sunday 29 October, extending to Rowlands Castle and Havant on 29 October.
"Making the decision to close parts of the network is really difficult because we know how inconvenient it can be for customers, but giving Network Rail this access will allow them to make significant progress upgrading the line and help avoid future day-to-day disruption.
"We thank customers for their patience as these essential upgrades are carried out, which when complete will boost reliability for many years to come."
The week-long line closure takes in the school half-term week, while Pompey have a League One trip to Cambridge on Tuesday October 23.