What is Freely? BBC, ITV, Channel 4 and Channel 5 announce new smart TV platform run by operator of Freeview
Freely has been described as a way to 'access to a free, aggregated live TV experience that champions British content'
Watch more of our videos on Shots! 
and live on Freeview channel 276
Visit Shots! now
A new free TV service which will bring together live schedules and on-demand shows  from the four public service broadcasters (PSBs) into one platform has been announced. 
The BBC, ITV, Channel 4 and Channel 5 have revealed that viewers will soon be able to browse and watch live TV channels together, with on-demand content also streamed straight to their smart TV via the internet.
Freely, which is due to be launched next year, will be built into smart TVs and feature a line-up of PSBs and other free-to-air channels. So, what do we know so far about Freely, will it be available on all smart TVs, and what does the launch mean for Freeview? Here's everything we know so far.
What is Freely?
Freely will provide a new way of viewing live and on-demand content from the four main channel operators, BBC, ITV, Channel 4 and Channel 5 via an internet-based platform.
It will be run by Everyone TV, previously named Digital UK, which is the platform operator of Freeview and its satellite twin Freesat. Everyone TV is jointly owned by the BBC, ITV, Channel 4 and Channel 5.
The company's chief executive, Jonathan Thompson, said: "Our aim is to ensure that all viewers have access to a free, aggregated live TV experience that champions British content and is delivered in a way that suits audience needs and preferences."
Director-general of the BBC Tim Davie said: "We are delighted to be deepening our collaboration in helping viewers access our content, ensuring that, in a digital age, we deliver value for all audiences and that no one is left behind."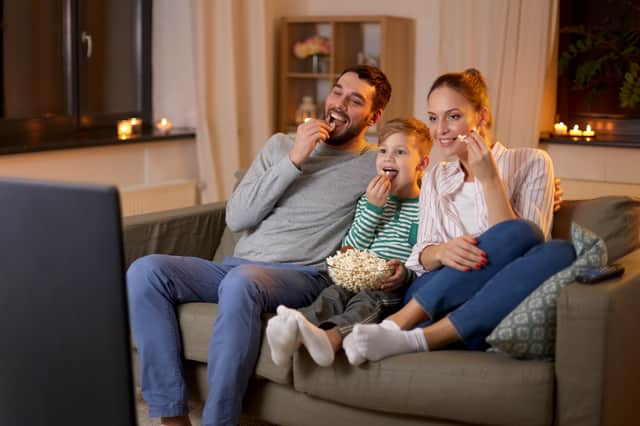 How will Freely work?
Viewers will be able to browse channels through a programme guide and use new functions to find shows directly from live TV. Full details of exactly what these new functions will be and how the new platform will work have not yet been revealed, but we'll update this article with more information when we have it.
Dame Carolyn McCall, ITV chief executive, said: "As more and more UK households use internet-connected TVs, it's critical that the public service broadcaster channels remain available and easy for them to find. This new collaboration enables the UK public to continue to get all of their favourite British TV channels, for free – just as Freeview did at the advent of digital TV."
Why has Freely been introduced?
It is thought that the new platform has been introduced as part of the Media Bill.
Alex Mahon, chief executive of Channel 4, said: "Streaming TV is increasingly the new normal for audiences, particularly young viewers, so it has never been more important for trusted PSB content to be readily available to everyone, for free.
"We look forward to working closely with our PSB partners so that when the Media Bill's prominence provisions become law, the technology to make Britain's favourite TV shows easy to find will already be in place."
Will Freeview still exist when Freely is launched?
It's not clear yet if Freeview will still exist after Freely is launched, but we'll update this piece when we know more details.
When will Freely be launched?
An official launch date has not yet been revealed for Freely, but we know it will be some time in 2024. We'll update this page with more details as they are released.
Will Freely be available on all TVs?
It seems as though Freely will be available on all smart TVs with internet capabilities.
How can I get Freely?
No details have yet been released on how people with existing smart TVs can get Freely, but there is a chance it may be pre-loaded onto TVs which are made after the launch date next year in similarity to how Freeview and smart hubs are inbuilt to TVs now. We will update this article with more information when we have it.