Emsworth cricketer organises charity tournament in aid of Armed Forces charities
Veteran Lee Gray has organised a special charity cricket tournament to champion support of the Armed Forces and Service charities.
Friday, 14th February 2020, 12:02 pm
Updated
Friday, 28th February 2020, 11:44 am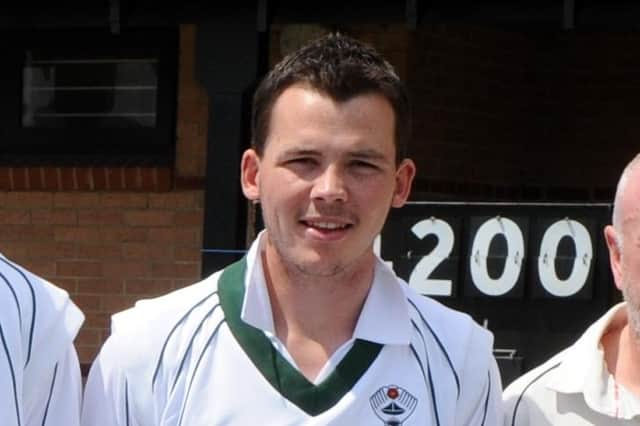 Cricket for Heroes: Super Smash organiser Lee Gray
A three-team competition titled 'Cricket for Heroes: Super Smash will be held at Emsworth CC on May 8 with proceeds going to a variety of organisations including Help for Heroes, Forgotten Veterans UK and Royal Naval Benevolent Trust.
Two of the teams will be a Southern Premier League XI and a Hampshire Cricket League XI, with the latter drawn from the top four divisions of the county league.
The third team is a Heroes XI, comprising serving members of the Armed Forces actively playing cricket and veterans playing locally around Hampshire.
Gray is a veteran of the British Army, Royal Engineers who has played county league cricket for Emsworth for many years.
'The day is all about raising awareness and monetary support for all the charities involved that work tirelessly to help support our Armed Forces veterans and serving personnel,' he said.
'I have been lucky enough to serve myself, having been medically discharged in 2018 with the charities involved in the competition having supported my partner and I.
'Having played for Emsworth all my life, it is a great opportunity for the local community to showcase their support for such a unique charity sporting event.'
Gray added: 'The day will be jam-packed with entertainment and a hive of activity as we aim to involve 45 cricketers from across Hampshire's Premier Leagues and County Divisions as well as actively serving and veteran members of the Armed Forces, members of the public and local businesses.
The games will be 10 overs a side.
Further details from www.cricketforheroes2020.co.uk