Baffins Milton Rovers boss Wilkinson hails signing of 'real good calming influence' Lee Molyneaux
Manager Shaun Wilkinson reckons 'good character' Lee Molyneaux will prove a crucial calming influence for his young Baffins Milton Rovers squad next season.
Friday, 11th June 2021, 1:58 pm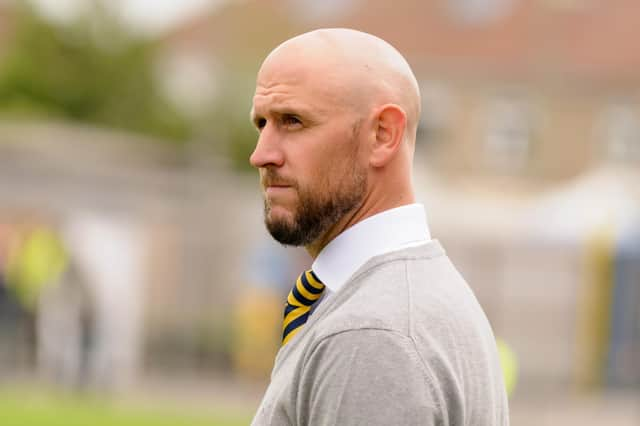 Former Gosport Borough boss Lee Molyneaux has signed for Baffins Milton Rovers purely as a player. Picture: Duncan Shepherd
Former Gosport Borough boss and AFC Portchester assistant manager Molyneaux has agreed to sign for Baffins solely on a playing basis for the 2021/22 campaign.
Wilkinson admitted it may have come as a surprise to some that he has swooped to bring in the 38-year-old ex-Oxford United and Forest Green defender.
But the Baffins boss insisted he could not care what others think of the move; instead, he views having Molyneaux on board as something which can only benefit the club.
Wilkinson said: 'Lee is strictly coming in as a player but I'm pretty flexible and I said to him I know what it's like when you come out of management - the worst thing to do is stay out of the game for quite a while.
'(Assistant manager) Danny Thompson knows him anyway, he had a conversation with Lee and he said he wanted to give playing a go for another year or two.
'We got him in for a chat and he's going to come in pre-season and he's going to give it a go.
'It's a good signing for us. We've got some real good young players but what we haven't got is too much experience. Obviously, Lee has got that in abundance, he's been a pro, been at some good, big clubs, and he's won things.
'It's just another good character to have around the football club, a real good calming influence.
'A lot of people might say, 'I wouldn't be signing him, he's been a manager, he'll take your job and all that,' but I couldn't care about anything like that.
'I just want good people in at the football club. I've got Danny Thompson who's been a manager, Matt Jones - he wants to be a manager - Lee Molyneaux has been a manager.
'You get those good people around the football club and it can only be a benefit.'
Molyneaux played seven league and cup games for AFC Portchester last season after being brought in by Mick Catlin in the summer, and had previously played for Gosport reserves in 2019/20 while managing the first team.