Hawks hoping Steve King can continue amazing sixth tier record after being appointed as Jamie Collins' successor
Hawks are hoping Steve King can continue his stellar National League South play-off record.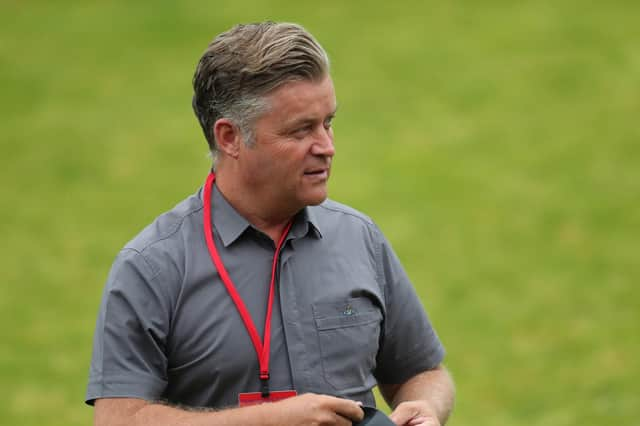 King has won promotion from the sixth tier with Lewes and has taken Farnborough, Whitehawk, Welling and Dartford to play-off finals.
Additionally, he guided Gloucester City to the National League North play-offs last season, after taking over in September when they were 15th.
King takes over Hawks at a time when they are rock bottom of the NLS, having lost six of their eight games so far and picked up only four points out of 24.
He will be at tomorrow's home game against Truro, but Shaun Gale – only brought back to the club as a coach by Collins last week – will take the team.
King began his managerial career at Sussex club Lewes, taking them from Isthmian League Division One South to the Conference in five years.
That was a stellar run which culminated in winning the 2009/09 Conference South title.
King later took Farnborough to the Conference South play-off final in 2010/11, Whitehawk in 2014/15 and Welling in 2018/19.
He repeated the feat in his first season as Dartford manager in 2019/20.
After the pandemic brought an early end to the regular season, King masterminded away play-off wins at Slough and Hawks.
For the fourth time, though, he was to suffer play-off final agony, the Darts losing to Mark Molesley's Weymouth on penalties.
King guided the Darts to the NLS play-offs again in 2021/22, where they lost to Chippenham Town. He then parted company with the club, resurfacing at Gloucester in later September 2022.
Only losing five of his last 23 league games, King masterminded Gloucester's seventh-placed finish. A 4-3 win at home to Chorley on the final day – they scored three times in the last 16 minutes after being 1-3 down – added another sixth tier play-off to King's CV.
His luck once again ran out in the lottery of the play-offs, losing to Brackley after a 2-2 draw.
King takes over at Hawks with the club having won just two of their last 24 NLS fixtures, drawing eight and losing 14.
Additionally, they have not kept a clean sheet in their last 25 league games, since a 3-0 home win over Chelmsford in February.
Officially starting on Monday, King's first game in charge will be the following evening's home Hampshire Senior Cup tie with Winchester City.
That will see a Westleigh Park return for former Hawks favourite Tommy Wright and his godfather Stuart Munro.
Munro, Hawks' CEO until earlier this year, was appointed to the board of Winchester directors back in the summer.