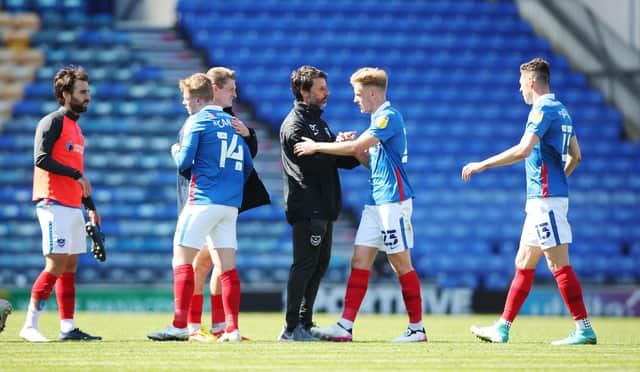 Danny Cowley and his players today
Cowley switched to a 3-4-3 formation and brought in George Byers today and was rewarded with a 1-0 win against Bristol Rovers which ended four winless games.
The Blues head coach felt there was lot to be encouraged about in a game his men could and probably should have won by more.
Cowley said: 'It's an important win at an important time of the season.
'I thought there were some outstanding elements against the ball.
'I was pleased with the progress we made since Tuesday.
'We dealt with their direct play and our defensive line was better, maybe the system change helped that.
'It was a good performance defensively.
'We know when we keep a clean sheet we have players at the top end of the pitch who can win games.
'There were some good counter-attack elements and our positional attack from own half, there could have been improvements.
'But I don't want to be too critical because we had a system change and we're a new group. They've taken on a lot of information.'