Meet the brains and surprise mastermind behind Portsmouth's promotion secret weapon
Former Bournemouth Academy goalkeeping coach is overseeing the Blues' set-piece success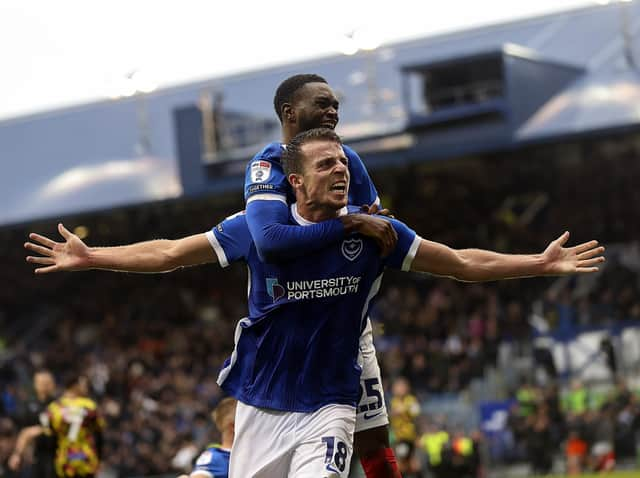 He's the mastermind behind Pompey's impressive set-piece success - and is also the goalkeeping coach.
Nulti-talented Joe Prodomo is the unlikely figure overseeing the secret weapon driving the Blues' League One promotion bid.
Since John Mousinho's arrival in January, he has entrusted the former Bournemouth Academy goalkeeping coach with plotting first-team set-pieces.
The delegation of powers has proven highly productive, helping establish a key strength in Pompey's armoury this term - both in terms of attacking and defending.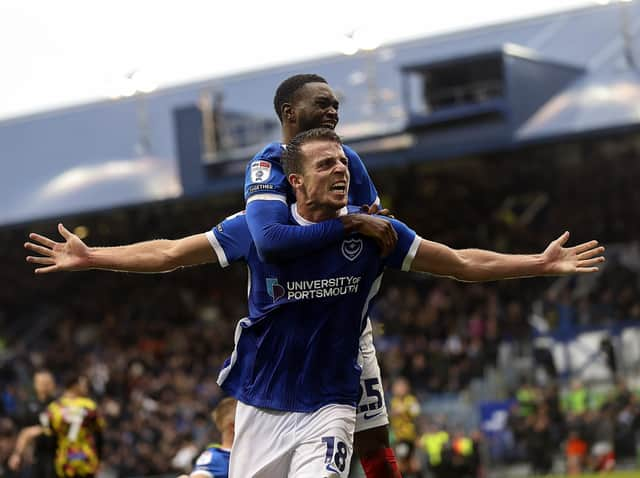 It's an usual combination of roles for Prodomo, who was appointed as goalkeeping coach by Danny Cowley in June 2022.
Yet for Mousinho, he's clearly the best man for the job.
Pompey's head coach told The News: 'Joe is very, very good at it, so it's really easy for me to put my trust in him. It's not about titles.
'There are plenty of good footballing people on the staff, we have analysts that have contributed to the coaching side of it. We want to make sure everybody has a voice and, if they want an input, can have an input.
'The first part is the analysis of the opposition - both attacking and defensively - so you have to look at an arbitrary number of set-pieces from them and figure out what would do well at corners, free-kicks, throw-ins, direct free-kicks. Then it's how we're going to defend against that.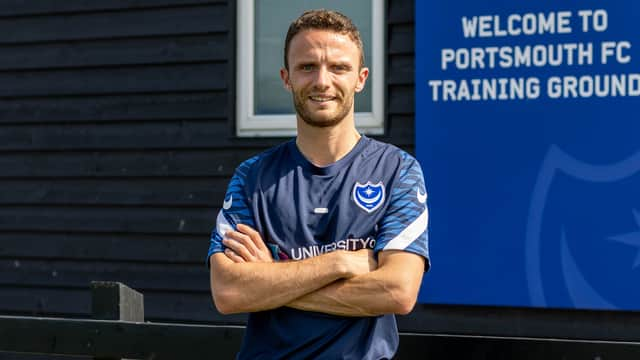 'It changes week to week and takes a huge amount of work, especially sometimes when we don't know our team until quite late before training. So Joe has to work very quickly and plan that on top of the goalkeeping he does.
'It's a really, really valuable role and, as you can see at the moment, the rewards we're getting are well worth all the effort that's put into it.
'Joe has natural flair. You have to be really enthusiastic about set-pieces, which 10-20 years ago wasn't a thing, but it is nowadays and people are realising the importance of it.
'Somebody in charge of set-pieces is relatively new in football. I had the role at Oxford, as a player, which was highly unusual as well.
'All it takes is anybody enthusiastic enough and good enough at the job, that's all we care about.'
Prodomo succeeded Michael Poke as Pompey's goalkeeping coach following two spells in the Cherries' Academy.
As a player, he turned out as goalkeeper in non-league for Weymouth, Bashley and Christchurch.
Mousinho added: 'We want to have people good enough at their jobs, we don't really care who does it, it's much more of a case of who is actually competent at the role.
'Joe still does his goalkeeping work and, credit to him, that department is flourishing at the moment. That's not just the lads we have in the building, Joe does a huge amount of work with Toby Steward and Josh Oluwayemi as well.
'Fair play to him, he has a lot on his plate - and does it brilliantly well.'