Rich Hughes on whether his newest Portsmouth signing can actually have a Fratton future
The former Norwich and Arsenal man has been handed a two-month deal after training with the club.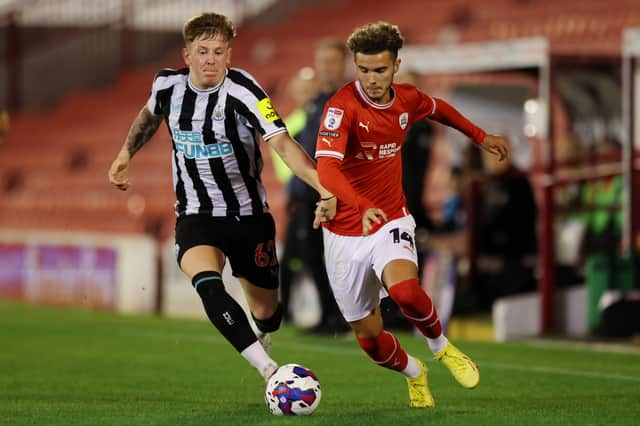 Pompey's short-term signing has been told he can earn himself a Fratton future.
That's the message from Rich Hughes, who has challenged Josh Martin to secure a stay beyond his scheduled two months.
With Tino Anjorin and Anthony Scully ruled out until next year, the Blues have turned to the former Norwich and Arsenal man to ramp up competition on the left wing.
The free agent, who has trained with the Blues since the end of September, has now signed until mid-January.
That potentially puts Martin in contention for 11 League One games, plus the Bristol Street Motors Trophy once the draw is made.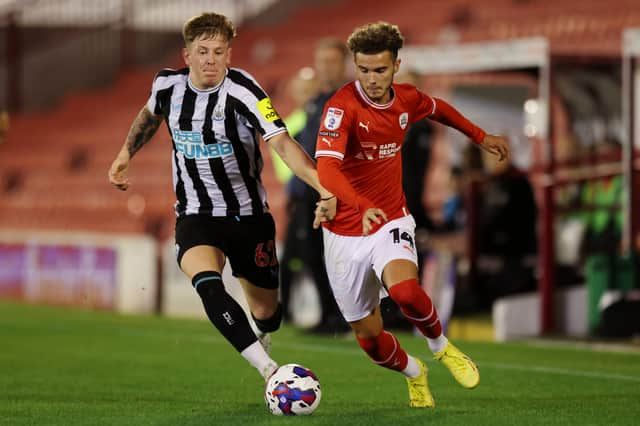 And Hughes is adamant the opportunity is there for the 22-year-old to stay even longer.
The Blues sporting director told The News: 'Our conversation with Josh all the way through is that, where he was in his career, he needed to play football - and we didn't want to offer anything if there wasn't a logical pathway towards him being involved.
'With Tino and Anthony's injuries, we thought Josh was a good option. It's one of those situations where we can both mutually benefit.
'He gives us strength in depth and cover until January, while gets him going again. Hopefully if he gets minutes with us, it puts him in the shop window to either secure something here or to move onto a different place in January.
'Once the injuries came about in the squad, we felt it made sense to push on with it and bring him into the building for a couple of months.
'There's also the possibility of him staying beyond that and there's definitely a conversation to be had.
'Josh is a really bright young man, he's intelligent, articulate, you can have good conversations with him, and he knows he's at a crossroads in his career where playing football is hugely important to him.
'So we'll review and stay flexible towards it. If he does well, I'm sure there will be a home for him here and everything between.'
Martin will now be available for selection from Saturday's visit of Blackpool, rivalling Abu Kamara and Gavin Whyte for a place on the left flank.
Although the calf injury which saw Paddy Lane pull out of Northern Ireland duty could well create a vacancy on the right wing.
Hughes added: 'Josh had a couple of good contract offers in the summer.
'I think his loans probably haven't worked out the way he'd hoped at various points and he felt it really important to land somewhere where he felt comfortable - and probably some of those options didn't feel that way.
'He has enjoyed his time with us. He has a base in Havant with his girlfriend and backs his own ability, he wanted to test himself with Pompey and see where that landed.
'Josh is a right footer off the left, really technical, has two good feet, can beat a man, has a trick and is a good finisher.
'If you look at last year, he's probably not got as many goals and assists as you'd hope from a wide player, but that's the challenge for him.'