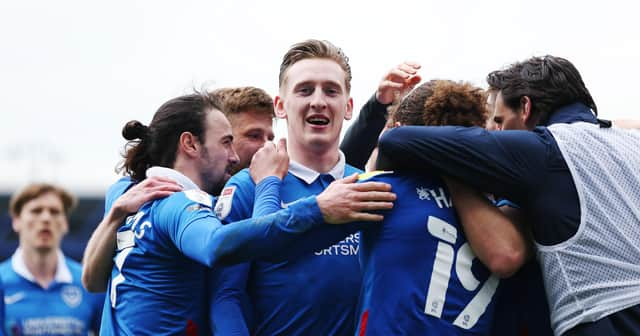 Pompey continue their current promotion push at MK Dons on Saturday
This is the sixth season in a row we have reached mid-April with Pompey in the promotion race.
That is pretty good going by any team's standards.
For two seasons under Paul Cook, three under Kenny Jackett and now this one with the Cowleys, we have been in the thick of it.
For context, consider how many promotion pictures the Blues have been part of in the years before that.
Obviously, you can't be in such a race when you're in the Premier League, so let's discount seasons 03-04 to 09-10.
But not once between Premier relegation in 2010 and that first campaign under Cook did we trouble the top six or threaten to break into it at the right time.
And before that joyous 02-03 season when we swept all before us, promotion pushes were also very rare.
More often than not, it was the prospect of leaving the second tier at the wrong end that was occupying our thoughts.
I remember 96-97, when Terry Fenwick was in charge, looking for a while like it might end in an unlikely play-off spot.
A glorious run of results in the second half of the season raised hopes, only for the Blues to fall short.
Other than that, not once between 92-93, which was our second consecutive promotion bid, and 01-02 did we have a serious stab at getting promoted.
So you have to go back to the '80s and those three straight promotion campaigns under Alan Ball, the third of which was successful, to find anything like the same sort of consistency we have seen in recent years.
For that, we should thank Cook, Jackett, Cowley and the many players who have done their bit.
And even if we don't go up, maybe it's worth concluding that things ain't so bad.