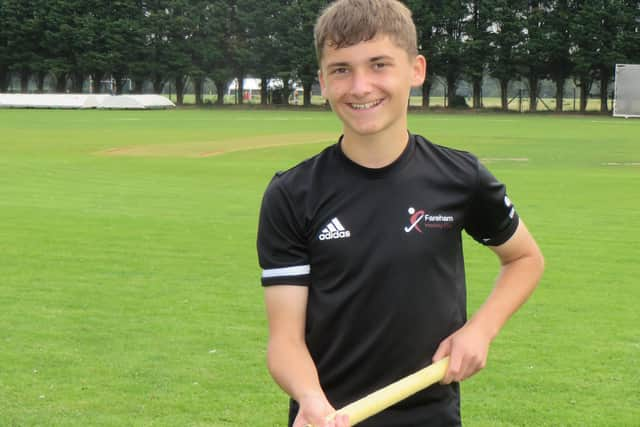 Charlie Crook
His selection follows a successful England Hockey Futures Tournament for Saxton Pumas.
Hockey has been in Charlie's blood almost since he began to walk and run – his father Nigel having been a prominent player for Fareham and, more recently, the team's coach and manager.
He is also a decent promising all-round cricketer.
Charlie attends Seaford College in West Sussex, where he is coached by former Great Britain Olympian Ben Barnes, who said: 'He's worked really hard, loves scoring goals and is a skilful and direct player.
'He understands the game well and has a good range of passes too which makes him a dangerous forward, but he can play in the midfield too.
'It's the first step on the International ladder but I know he doesn't want to stop there."
Barnes, of course, coached Fareham for five seasons before becoming Seaford's Director of Hockey.