'This one is for you, Keith' - Cherry leads Hampshire to South East League title success
Lawrence Cherry became the youngest county captain to lead Hampshire to the South East League title in 60 years with a comprehensive victory over Berks, Bucks and Oxfordshire.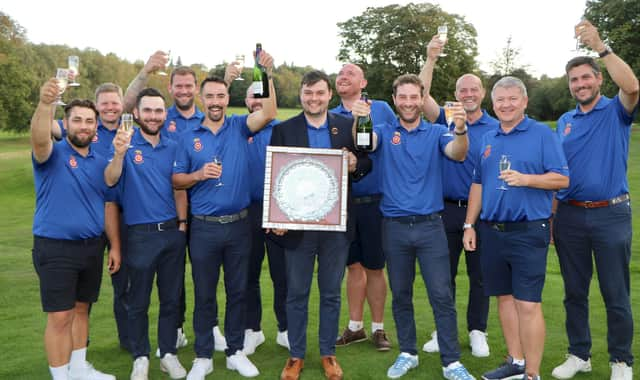 Twenty-nine years after Hampshire won the Daily Telegraph Salver at Kent's Wildernesse Golf Club for their fourth victory in seven years – with a win over the indomitable
Middlesex team of the 1990s – Cherry's side wrapped up a crushing 8 and a half v 3 and a half victory in the balmy October sunshine.
The 26-year-old, deputy general manager at Fleet's North Hants GC, immediately dedicated the victory – the first in the final since 2012 – to the late Hampshire Golf secretary and president Keith Maplesden, whos served from 1994-2009.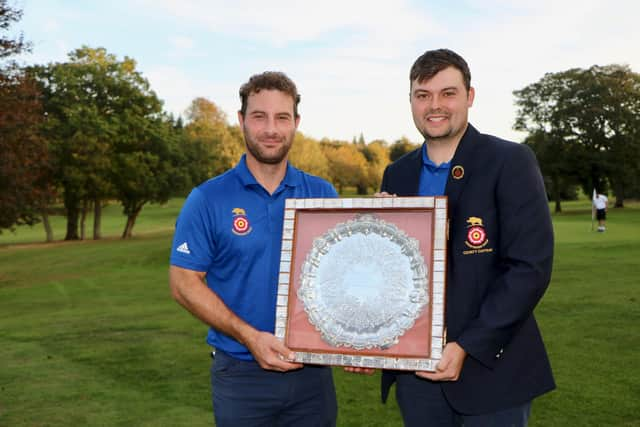 Lawrence said: "We had an emotional year with the sad passing of Keith. He was a massive part of the county and helped a lot of the players on their journey – including players in my team - so this one is for Keith. "
Maplesden, who saw Hampshire reach the final at Wildernesse in his first year as secretary – passed away after a short illness in June. But he was very much there in spirit as the South Division champions put the North winners to the sword in the morning foursomes.
Hampshire were without their three US college-based players – including Charlie Forster, who won the South of England Boys Open while a junior at North Hants just two
Cherry drafted in three replacements, who all picked up at least a half point.
Hampshire were quick out of the blocks winning three of the the morning's four alternate-shot matches.
Test Valley's Stuart Archibald was reunited with Hockley's Luke Hodgetts, having won their match in the first game of the season against Kent in May.
Playing in the third match out, they came back from one- down with four to play to grab a half to keep Hampshire unbeaten, and with a crucial three-point lead at lunch.
Vice-captain Toby Burden was sent out to lead Hampshire off and seized maximum points with a 4&3 win in the top singles match.
Former Pro Tour player Darren Walkley came within an inch of holing out with a chip from behind the 18th green – only to lose by one in a hard-fought match.
Blackmoor's Sam Parsons, one of the other two replacements, had just lost 3&2 as the Northern champions threatened to rally.
But with Hampshire leading by two points, Stoneham debutant Harrison Pake, who sells radio advertising during the week, raised the volume with a solid 2&1 win.
That left Cherry's two most experienced campaigners in a race to seal the outright victory.
Stoneham's Ryan Henley, who made it four county championships by beating Walkley in June's final, celebrated his sixth final – and sixth appearance on the winning side.
His winning putt was conceded after chipping it stone dead on the 17th for a 2&1 win.
Brokenhurst Manor's Martin Young – playing in his 10th final since 1999 – bounced back from going one-down with four to play, to win 17 and 18 minutes later and round off a two- hole win.
Archibald won the anchor match 4&3 meaning Hodgetts' 3&2 loss could not dampen the celebrations.
Cherry added: "For about 30 minutes on the back nine, there was a sticky spell when BB&O were up in four, and down in four.
"We only had a slender lead in two of the matches. They could have still forced a tie and shared the trophy by turning one into a win and halving the other.
"But Ryan and Martin used all their experience to ensure the victory. I am so proud of my team, I could not have asked any more of them this season."
•Hampshire's Challenge League team are in the first final in the competition that replaced the South East Colts (U26) League.
Cherry will miss Sunday's final against Essex because of a prior holiday commitment.
He said: "It shows our strength in depth as only three of the first-team are eligible to play. Hopefully we can land the double."