Review | Skindred at O2 Guildhall Southampton: "Welcomed like conquering heroes"
Earlier this year Skindred were playing an outdoor stage to several hundred fans as they headlined the outdoor stage at the Takedown Festival, held at Portsmouth Guildhall.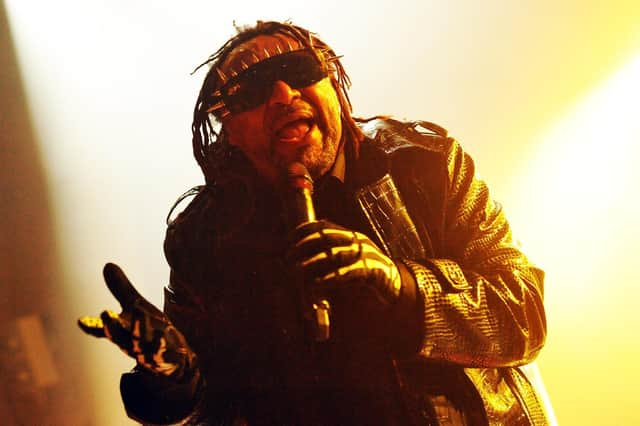 Tonight it's more than 2,000 for the long-since sold out show in Southampton.
After 20 years and eight albums, it's been a long road for the band and their ultimate 'overnight success' with new album Smile. The album reached the dizzying heights of number two in the hit parade on its release, only narrowly held off the top spot by Cian Ducrot. There was even an appearance on the sofas of BBC Breakfast, following the accolade of an appearance on the revered Later… with Jools Holland show.
The anticipation ahead of tonight's show is palpable. Appearing on stage to the strains of AC/DC's Thunderstruck, the band are welcomed like conquering heroes.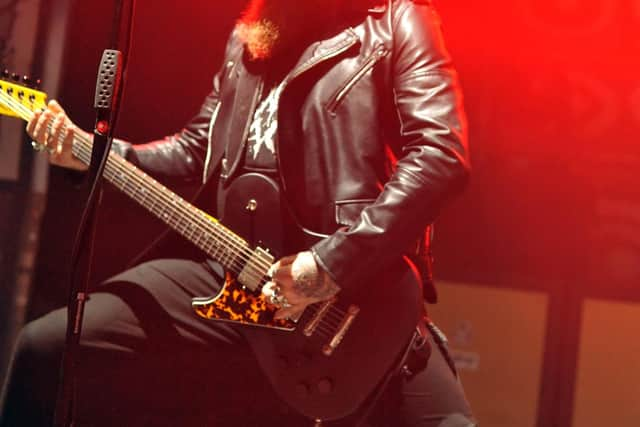 Lead singer Benji Webbe, dressed in elegant black trenchcoat and trademark spiked shades, is a genuine rock'n'roll star. Standing on a small riser , black and white Union Jack to his side he cuts an imposing figure. To his right is wingman guitarist Mikey Demus in full ZZ Top beard and chops to match – they make a formidable pair.
To say the place in bouncing would be something of an understatement. During 2018's single That's My Jam the venue is a sea of clapping hands as Benji, ever the perfect ringmaster, has them in the palm of his hand. It's pure theatre, but we love it.
Musically, it's a sledgehammer of a sound. It's a mixture of metal, rap, and a bit of reggae sneaks in on oldie Rudeboy For Life among others. It's a crossover mix that is finally making dividends as the Newport-based act make their bid to be the biggest metal band in the country.
Highlight of the evening is an appropriately incendiary rendition of recent single Gimme That Boom, which featured on the aforementioned Jools Holland show,
No doubt the band will go from strength-to-strength. Next year they will play Wembley Arena in what will be their biggest headline show to date. And sure, why not?