Review | Stereo MC's at The Wedgewood Rooms, Southsea: "A formidable live act"
When Stereo MC's were at their commercial peak in the early '90s, I'll admit I wasn't really paying attention.
Watch more of our videos on Shots! 
and live on Freeview channel 276
Visit Shots! now
Of course I knew the big singles as they were always on the radio, but music fans tended to be more tribal back then and I was more in the rock and metal crowd. Anything even remotely dance-oriented was viewed with suspicion...
Fortunately my musical palette has broadened over the years but this is the first time I've seen the Stereo MC's live.
The set leans heavily on that Brit Award-winning and Mercury Prize-nominated 1992 album, Connected. They kick off with that album's Fade Away and Everything, two deeply funky slices of electronic hip-hop which set out their stall perfectly.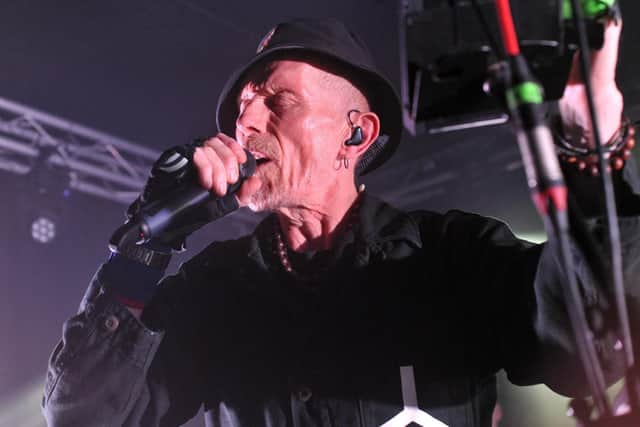 Nick "The Head" Hallam provides the music from the back of the stage behind a bank of laptops and goodness knows what electronics, augmented by a live drummer. But it's co-vocalists Rob Birch and and Cath Coffey who provide the focal point.
Birch is all wiry energy as he prowls the stage delivering his socially conscious rhymes, whipping the sell-out audience up to greater heights of frenzy, while Coffey's singing provides sweet contrast. Given the band's somewhat laid-back approach to releasing albums (it's 12 years since their last outing, Emperor's Nightingale) and pop-culture's limited attention span, it's nice to see the crowd isn't only fans who've been there from the early days – there are quite a few younger faces dotted around too.
Connected's title track – arguably their biggest hit – is played just five songs in, and the crowd predictably goes nuts for it. But where do they go from there? It could be a worry in less experienced hands, but is clearly not a concern here. They follow it up with early single On33, in a beautifully dubbed-out extended version.
And there's more to the MC's than just that album – among others Running, from 2001's Deep, Down & Dirty, gets a dark groove going, while Lost in Music from 1990's Supernatural brings out their acid-jazz side and 2008's The Here and Now from 2008's Double Bubble rides a kind-of Krautrock beat.
I'm sorry I waited so long to catch them live. A formidable live act, it's no surprise they still draw packed houses.