5 wonderful autumn experiences on the Isle of Wight – and how to plan your trip
Forget summer. The Isle of Wight is a great place to visit right now.
The countryside transforms from green to reds, russets and golds and it's the perfect time to enjoy the great outdoors or stop in a cosy pub with a view.
Strap on your walking boots and explore the Island's wonderful woodlands. Parkhurst Forest and Brighstone Forest are two particularly beautiful spots to see the autumn leaves and red squirrels – and with trails winding through the whole forest you can easily while away a couple of hours.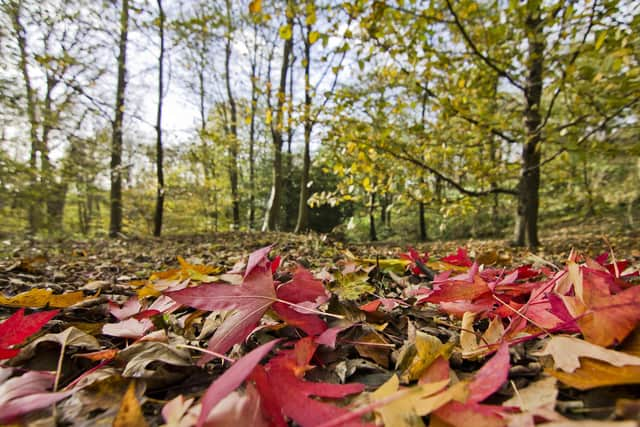 Autumn and winter mean more dog-friendly beaches across the Island. Even though there are designated pooch-friendly beaches throughout the year, more open up to your four-legged pal in the cooler months. There's nothing quite like a soggy doggy diving in and out of the surf and getting sandy fur, the pure enjoyment on their faces.
Ventnor Botanic Garden is sheltered by the Niton Undercliff so plants grow here that won't grow outdoors anywhere else in the UK due to its unique microclimate. Watch how the different plants thrive; from the evergreen trees in the Australia garden that keep a youthful, green look to the deciduous trees in the Americas where they have the richest colour palettes.
What's better than a bracing, blustery walk and stopping off at a local pub to warm up by the fire with hearty food and a pint of local beer? With footpaths taking you all around the Island's coastline and even more winding throughout the centre of the Island, passing through chocolate box villages and bustling towns, you're never too far from a great pub.
According to Lonely Planet, the Isle of Wight is a 'cyclist's paradise' and is rated as one of the world's top place to go for a spin. Now is a great time to explore the beauty of the Island on two wheels – the roads are quieter, the scenery is stunning and our 200 miles of cycle routes are open every day.
Discover your magical autumn getaway with Wightlink.