14 retro photos of Tommy being filmed in Portsmouth
TOMMY is one of The Who's most famous albums of all time.
Saturday, 27th June 2020, 6:07 pm
Updated
Saturday, 27th June 2020, 6:13 pm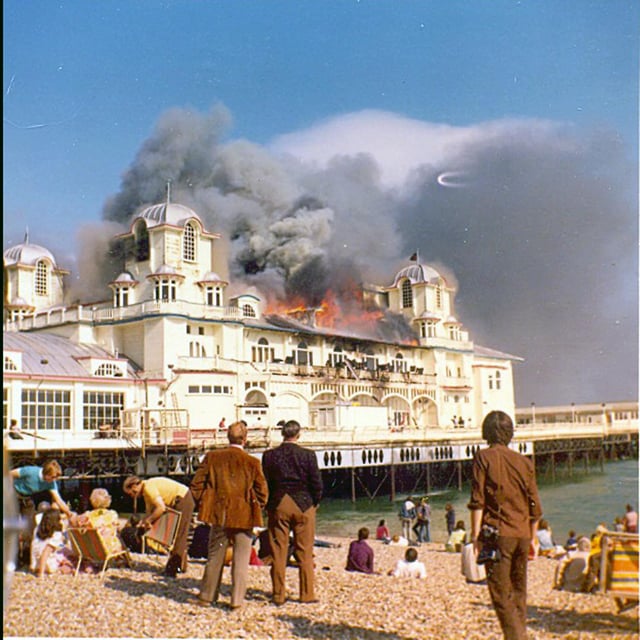 Fire breaks out at South Parade Pier during filming of Tommy
The rockers released it in 1969 and it told the tale of a 'deaf, blind and dumb' boy who becomes an expert pinball player.
In the year's since its release it has been adapted in a variety of guises, from stage shows to ballets.
Among the most well-known adaptions is the 1975 film of the same name.
Director Ken Russell on the set of Tommy at South Parade Pier
But did you know that it was filmed in Portsmouth? The shoot famously led to a fire at South Parade Pier in the final stages.
We decided to dive into our archives to find retro pictures from when filming was taking place.
Roger Daltrey on the set of Tommy at South Parade Pier
Director Ken Russell with the camera during the filming Tommy at South Parade Pier
Extras being filmed outside South Parade Pier for the Ken Russell/Who film 'Tommy'
A scene from Tommy that was filmed on location at The Kings Theatre - Elton John was part of the cast.
Roger Daltrey poses during the filming of Tommy at South Parade Pier
The crew film Tommy at South Parade Pier
Extra's during the filming of Tommy at South Parade Pier
Roger Daltrey rehearses on the set of Tommy at South Parade Pier
During the filming of Tommy at South Parade Pier
Oliver Reed on the set of Tommy at South Parade Pier
Director Ken Russell and crew on set of Tommy at South Parade Pier
Extra's between takes during the filming of Tommy at South Parade Pier
Fire breaks out at South Parade Pier during filming of Tommy