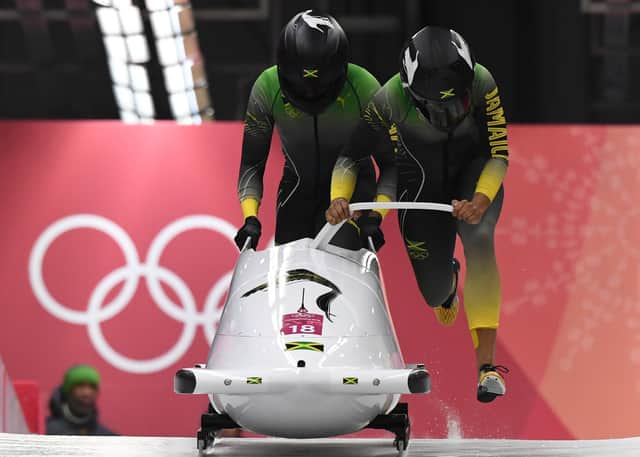 Jamaica's women's bobsleigh team in 2018. Picture: MARK RALSTON/AFP via Getty Images
Following the Jamaican bobsleigh team as they attempt to make the Winter Olympics, it continues to be a classic over two decades later.
Staring John Candy in his last movie released during his lifetime and many more.
But is it available for streaming?
And is it based on a true story?
Here's all you need to know:
Is Cool Runnings on Netflix?
If the Winter Olympics has got you in the mood for a rewatch, unfortunately Cool Runnings is not currently on Netflix in the UK.
Is it on any streaming services?
Cool Runnings is available on Disney+ in the UK – so if you have a subscription you will be able to watch it!
Is Cool Runnings based on a true story?
Yes, it is loosely based on the true story of the Jamaican bobsleigh team qualifying for and appearing at the 1988 Winter Olympics.
However a number of changes were made to the story for the film adaption.
Does Jamaica have a bobsleigh team?
Yes, Jamaica has a national bobsleigh team and have qualified for a number of Winter Olympics.
The first was in 1988 – but it has also qualified in the two-man bobsleigh in 1992, 1994, 1998, 2002, 2014 and 2022.
A woman's bobsleigh team debuted at the 2018 Winter Olympics.
A message from the Editor, Mark Waldron