Southampton's Mayflower extends closure amid COVID-19's "devastating impact"
Southampton's Mayflower Theatre has abandoned any hope of reopening before December.
Thursday, 18th June 2020, 10:13 am
Updated
Thursday, 18th June 2020, 10:14 am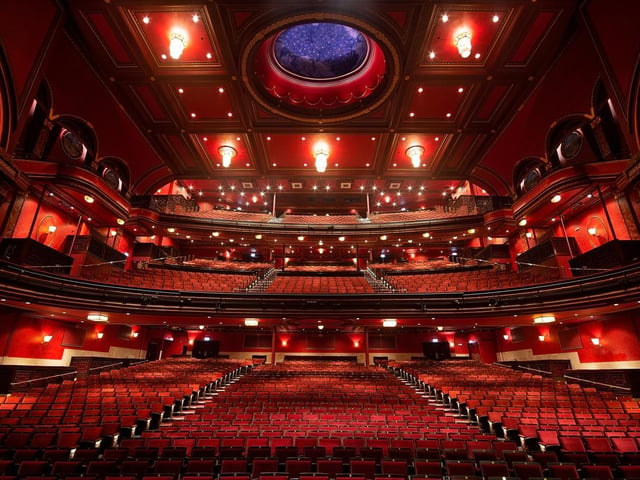 Mayflower Theatre Auditorium - View from Stage
Chief executive Michael Ockwell said: "Today we announce that Mayflower Theatre will be closed until December 10. This has been an incredibly difficult decision to make, The Coronavirus pandemic has had devastating impact on the theatre industry. The safety of customers and our staff remains my top priority and I do not believe we will be in a position to safely open the theatre before this date.
"I am working with producers to reschedule as many shows as possible into future dates. However, it is inevitable that some tours will not be able to survive the break.
"We are also making some very tough decisions with our own operation and it is unlikely that we will be able to offer Ovation, our restaurant service, when we return.
"All customers with tickets for shows or bookings in Ovation before December 10 will be contacted in due course. Please can I ask that you do not contact us but wait until we send you an email about your booking. We appreciate your support and patience in this difficult time and would like to thank our loyal diners for your business in Ovation over the past ten years.
"As a charitable organisation Mayflower Theatre is reliant on sales to generate income, receiving no direct income from Arts Council England or the Government. 96% of our income comes from ticket and ancillary sales and we contribute around £75 million to the local economy on an annual basis.
"We continue to be hugely grateful to those people who are able to take gift vouchers as opposed to refunds; this helps us protect Mayflower Theatre's future. If you would like to help more, you can also make donations to Mayflower Theatre directly from the website.
"On behalf of all the staff here at the theatre, we wanted to say a big thank you for all your good wishes and support whilst we have been closed. It is sad and heart-breaking for us all to have to cancel or reschedule shows, and the messages we have been receiving have genuinely brightened our days. Many customers have donated the cost of their ticket and we are truly grateful, so thank you once again.
"You are all greatly missed at the theatre and we look forward to welcoming you back. In the meantime, all the Mayflower Theatre team wish you and your families the very best and please stay safe."