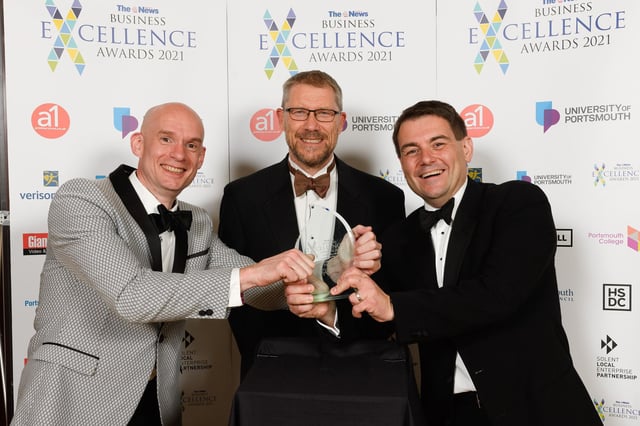 The News Business Excellence Awards 2021. Pictured is: Craig Gordon and Michael Frisbee of Vuzion UK. with Mark Waldron. Picture: Keith Woodland (080721-63)
31 of our best photos from the Business Excellence Awards 2021 in Portsmouth
The Business Excellence Awards took place in Portsmouth last night.
Friday, 9th July 2021, 2:19 pm
Prizes were handed out over 15 different categories at the Guildhall.
Attendance was strictly limited due to coronavirus restrictions.
However The News was on hand with photographers to capture what the night looked like.
Have a look through our best photos from the Business Excellence Awards 2021 in our gallery below.