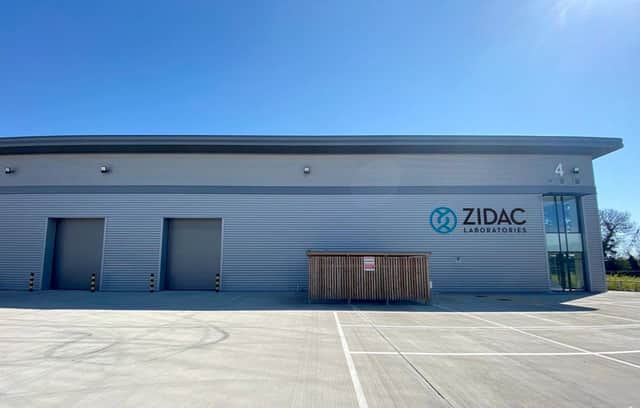 Zidac Laboratories at Merlin Park, Airport Service Road, Portsmouth
Zidac Laboratories, a manufacturer of personal care products, has announced a £5m investment into expanding its facilities and the creation of up to 80 new positions at its Portsmouth factory.
The investment follows increased demand for Zidac's antibacterial and sanitising products during the Covid-19 outbreak, and will expand the factory's capacity to produce 15 times more volume – equating to 50 million litres a year.
The business is also deploying an extensive programme of support to the NHS and other key sectors during the pandemic and has pledged to donate £1m of antibacterial products to organisations in need.
Portsmouth-based Zidac Laboratories invests £5m
Luigi Jurica Weissbarth, managing director said: 'This investment is essential for us to keep supplying high quantities of vital, hospital-grade hand sanitiser and help meet this essential demand, particularly as businesses start bringing staff back into the workplace.
'In a challenging economic climate, we're glad we can provide opportunities.'