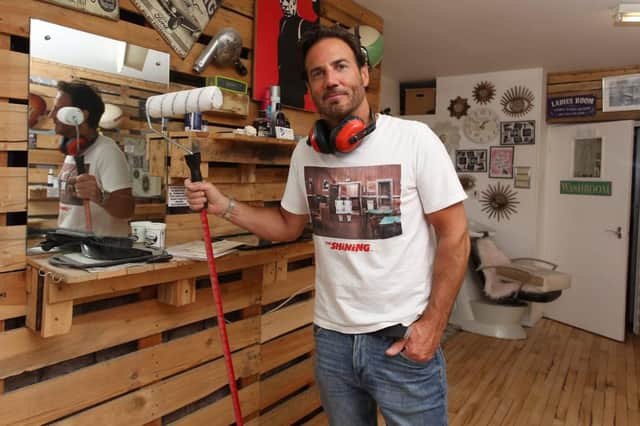 Chris Jupp at M Cutting in Portsmouth is prepared for re-opening on July 4. Picture: Habibur Rahman
Chris Jupp, who runs M Cutting in Buckland, told The News he has been overwhelmed by texts and calls in the last few weeks.
Customers have been desperate to get a haircut appointment after it was hinted that hairdressers, alongside pubs and restaurants, would be allowed to reopen from July 4.
Prime minister Boris Johnson announced today in the House of Commons that hairdressers would be allowed to open their doors from next Saturday.
Chris, who has run his business since 1995, said: 'People are desperate for a haircut and I have had calls and texts offering to come anytime for any amount of money to make sure they can get an appointment.
'We started provisionally booking people in from July 4 and we are already booked up for three weeks. We will be very strict on safety measures and people will have set appointment times that they can come in and there will be no walk-ins.
'That is quite a change for barbers but it is necessary for safety and, for my staff and I, it can be stressful having six or seven people sat waiting so I think that will be a good change as well.
'We will be wearing masks as well but I think the visor restriction could get in the way.'
For Chris, the lockdown has given him a new lease of life and a chance to renovate.
He said: 'I haven't really had a day off or holiday as even when you are technically off you are still thinking about work and if someone texts you for an appointment you just do.
'This has been a break with no guilt because we weren't allowed to open and it has given me a chance to get back to hobbies like film editing and cooking which has been lovely.
'We have also been able to redecorate as well which is great as I have wanted to for a while but it would have meant closing the business for a week so this was the perfect opportunity.'
He added: 'I think the lockdown has given people a chance to reflect on how their business is run and hopefully some of the changes going forward will have a positive impact.'