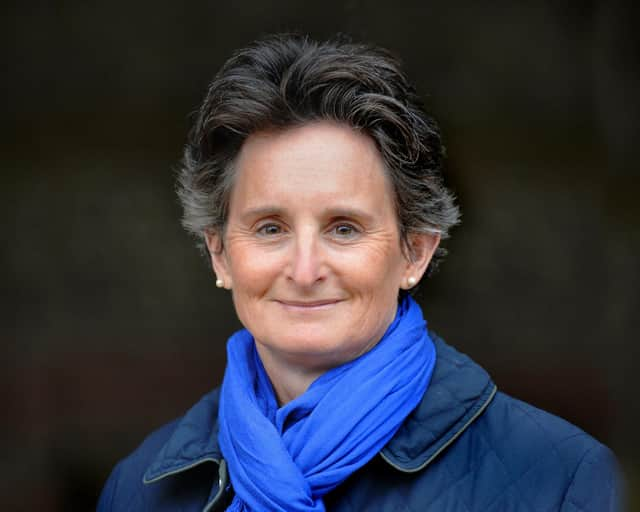 Meon Valley MP Flick Drummond.
Meon Valley MP Flick Drummond said she would support a reduction of beer duty and an extension of VAT cuts – two key asks of the ailing pub and brewery sector.
She said: 'I have written to the business secretary asking him to reconsider letting pubs sell takeaway alcohol during lockdown and I am still lobbying for the government not to change Small Brewers' Relief so that our local breweries can continue to flourish.
'However, the pandemic has hit our pubs harder than almost any other part of the hospitality sector even with generous government support in the shape of furlough and Covid loans and grants.'
Portsmouth North MP Penny Mordaunt.
Portsmouth South MP Stephen Morgan also rallied behind calls for tax reductions to be extended.
The Labour politician said: 'Without the continuation of VAT and business rates relief for pubs, I know many landlords in Portsmouth fear they will not be able to carry on and I will continue to push the government to ensure they get the support they need.
'It is also why the official opposition is urging the government to use some of the £2 billion in business rate relief that supermarkets pledged to return, to establish a Hospitality and High Streets Fightback Fund, targeted at small businesses like pubs that have been hit hardest by this crisis.'
Portsmouth South MP Stephen Morgan. Picture: Habibur Rahman
Meanwhile, Penny Mordaunt, MP for Portsmouth North, is continuing to use local case studies to lobby the Treasury for more support.
She said: 'For as long as restrictions are in place, businesses need support and I have been making that case to Treasury, using information given to me by local businesses. We have a huge variety of firms in the area and I am keen that the council uses all the funding and discretion it has to support those firms. Landlords and manager have done an incredible job to keep going.'
A message from the Editor, Mark Waldron
You can subscribe here for unlimited access to Portsmouth news online - as well as fewer adverts, access to our digital edition and mobile app.
Our trial offer starts at just £2 a month for the first two months.