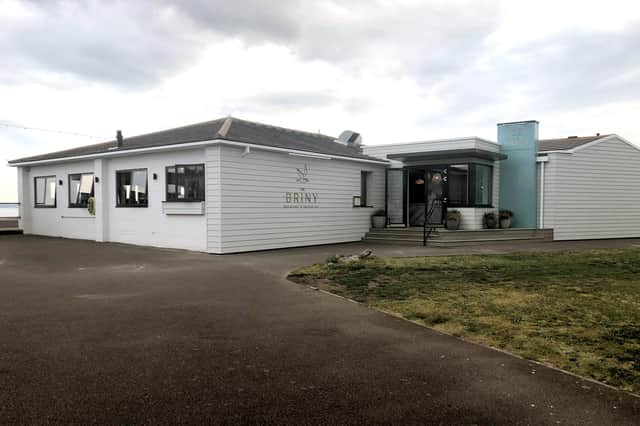 The Briny - Clarence Esplanade, Southsea
The Tenth Hole and The Briny, in Southsea, and The Canteen, in Old Portsmouth will shut their doors after tomorrow after their shared owners said they were 'no longer comfortable' staying open for takeaway services.
A post shared on all three Facebook pages read: 'It is with a heavy heart that, in light of the worsening situation, we have decided to close the doors of all of our businesses temporarily. Sunday January 10 will be our last day of trading.
'Despite the government regulations allowing takeaways to remain open, we no longer feel comfortable continuing to operate. Our priority is and has always been, the safety of our staff and customers.
'Please stay at home. Please do everything you can to put this chapter behind us, so that 2021 can bring the times of joy, freedom and reunions that we all hope for!
'With heartfelt gratitude for your unwavering support and a hope for a better tomorrow, we are signing out.'
Hospital pressures, rising cases and the new covid variant saw the whole of England put into lockdown this week following an increase in cases.
In Portsmouth, the infection rate was 141.5 per 100,000 in the seven days to December 4 – only two days after the end of the second lockdown.
However in the week to January 4 the rate had climbed to 611 cases per 100,000, four times higher than it had been exactly a month previous.
The number of cases had also massively increased from 304 recorded in the seven days to December 4 to 1,313 confirmed in the week to January 4 – a rise of over 1,000.
Mark Cubbon, chief executive of the NHS trust that runs Queen Alexandra Hospital, told The News this week that there was 'worrying' pressure building on staff with more than 400 Covid-19 patients undergoing treatment – more than double the 185 patients the Cosham hospital saw during the first peak in spring last year.
He said: '[Staff are] doing an incredible job but importantly we recognise that we're not out of the woods yet, it's still going to be quite an intense period over the next few weeks.'
A message from the Editor, Mark Waldron
You can subscribe here for unlimited access to Portsmouth news online - as well as fewer adverts, access to our digital edition and mobile app.
Our trial offer starts at just £2 a month for the first two months.