Solent Mind offers unique service to Portsmouth community
Mental health charity Solent Mind is offering a new and unique style of service to Portsmouth adults who are finding life difficult.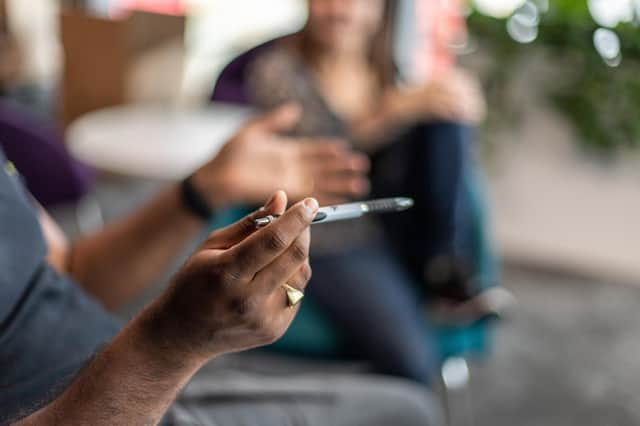 Through one-to-one support, workshops and drop-ins, Portsmouth Wellbeing and Peer Support helps anyone who is feeling low, worried or hopeless identify their needs and incorporate steps into their daily routine to make their life more manageable.
Support is provided by Solent Mind's peer support and wellbeing practitioners, who have all lived through their own difficulties and can relate to how people using Portsmouth Wellbeing and Peer Support are feeling.
Using their lived experiences, the charity's practitioners help other people with their personal recovery journeys through drop-ins, face-to-face sessions, one-to-one support, advice and guidance, workshops around managing wellbeing, support groups, social inclusion and outreach support.
According to the charity, Portsmouth Wellbeing and Peer Support is suitable for anyone over the age of 18 who has a GP within a PO1 to PO6 postcode and is finding it difficult to manage their mental health.
People can self-refer themselves to Portsmouth Wellbeing and Peer Support online, over the phone or in-person at Solent Mind's local Wellbeing Centre in Portsmouth, PositiveMinds, located on Melbourne Place, Southsea.
Katie was referred to Peer Support for help with social inclusion.
She had her initial session at home as she was unable to travel by bus due to hearing issues. Katie was interested in the walking group activity so she planned to join three sessions.
Katie attended the sessions with support from the team. These were successful with Katie travelling home independently for sessions two and three.
Her confidence increased and she was soon happy to continue attending sessions independently.
After finishing the support offered by Solent Mind, Katie felt positive and was given signposting information for other local services that may be of benefit.