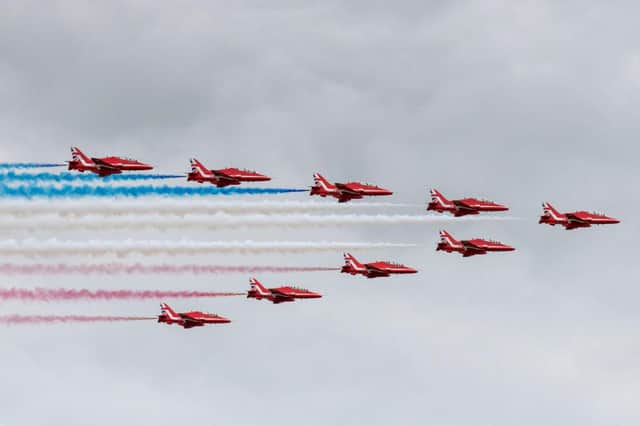 This is what you need to know about the Red Arrows schedule for VE Day (Photo: Matthew Horwood/Getty Images)
This is everything you need to know about the official Red Arrow VE Day schedule and confirmed route.
The Red Arrow flight path and times
The Red Arrows left their base at RAF Scampton at 9:37am this morning, before transiting down the east coast of England to reach Westminster at 10:10am for a flypast across the capital.
After the Red Arrows complete their fly over Westminster, they will return to base at 10:33am.
At 3pm, the Royal Air Force will light up Buckingham Palace with a colour air show in celebration and remembrance of VE Day.
Those in the local area should be able to see the fly-over from the comfort of their homes - the general public have been advised not to head out to local parks to see the show as this would be a violation of the current social distancing and lockdown measures set out by the government.