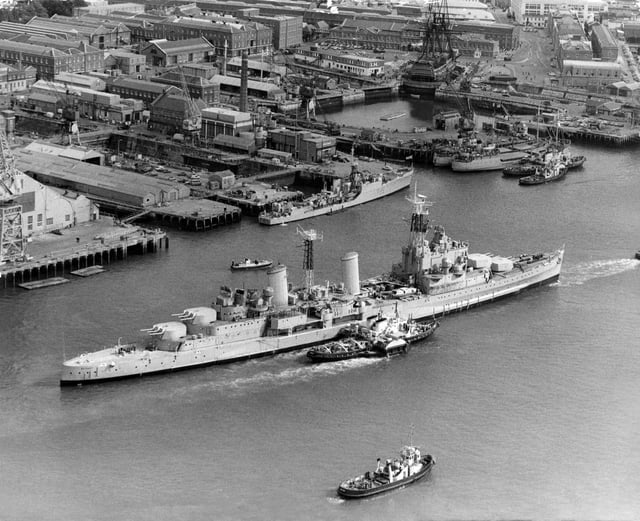 The Royal Navy Town-class light cruiser HMS Belfast under tow from tugboats passes the18th century 104-gun first-rate ship of the line and Admiral Lord Nelson's flagship HMS Victory on her last voyage from Portsmouth Dockyard to her new berth in London as a floating museum on 2 September 1971 in Portsmouth, United Kingdom. (Photo by Keystone/Hulton Archive/Getty Images).
10 memories of Portsmouth tugboats from the past
In this selection you will see some interesting events and the tugboats involved at the time.
Thursday, 8th July 2021, 5:23 pm
You will see Royal Navy ship HMS Belfast being taken to London to become a floating museum back in 1971, several tugs helping HMS Eagle to the dockside as she was to be scrapped back in 1972, a fabulous image of HMS Invincible being nudged info place as massive crowds watched her return from the Falklands in 1982 and the sad tale of HMS Gladiator back in 1908. A larger vessel, the SS Saint Paul, collided with her in a snowstorm off the Isle of Wight, she was brought into Portsmouth and assisted by several tugboats and other vessels as people mourned the loss of some of the crew.