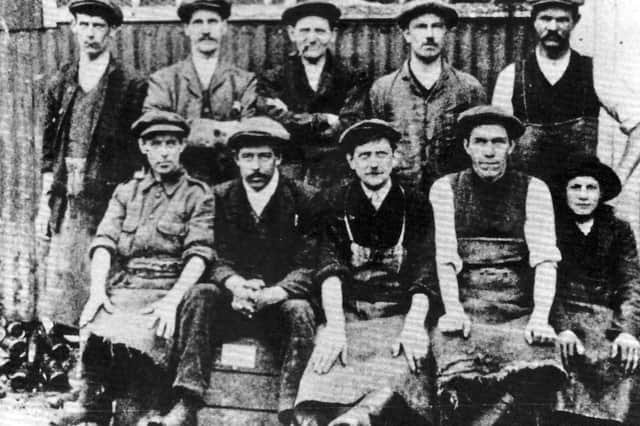 Workers from Gale's Brewery, Horndean, in 1910
It shows Horndean as it used to be in the past. In this selection you will see a D-Day tank convoy on the verge of London Road, Horndean at the start of the Second World War, large crowds gathered at the Horndean War Memorial, the attractive Keydell House on the edge of Horndean, workers from Gale's Brewery back in 1910 and the old brewery itself from years ago.
Horndean Square. The road to the right is the southbound A3 London Road and to the left to Rowlands Castle and Havant.
Crowds gather at the Horndean War Memorial. Picture: Jon Jackson
A hunt meeting at Horndean. Picture: costen.co.uk
Keydell House which was set in 45 acres on the edge of Horndean. Picture: Paul Costen collection
London Road, Horndean looking south-east before the sharp bend which took the London Road south to Portsmouth. Picture: Barry Cox postcard collection.
The Good Intent, Horndean. Here we see the Good Intent pub and tea rooms at Horndean. It was demolished after 185 years of service.
Sent in by Derek Turner of London Road, Cowplain it shows a Horndean tramcar outside the tramshed at Cowplain. Although it closed sometime in 1935 the shed was still in use as a garage until demolition years ago.
The Christmas scene at Down Farm Field, Horndean
Villagers marching down Five Heads Road, Horndean, over 100 years ago.
Horndean or Bramdean House, Horndean, on the left of the old A3.
Tanks for D-Day on the verge of the London Road Horndean WW2 Preparations for embarkation - tank convoy at Horndean (c) The News, War Series 2888