14 fantastic views of Edinburgh Road through the years
Some wonderful images taken during some difficult times.
Tuesday, 4th May 2021, 7:04 am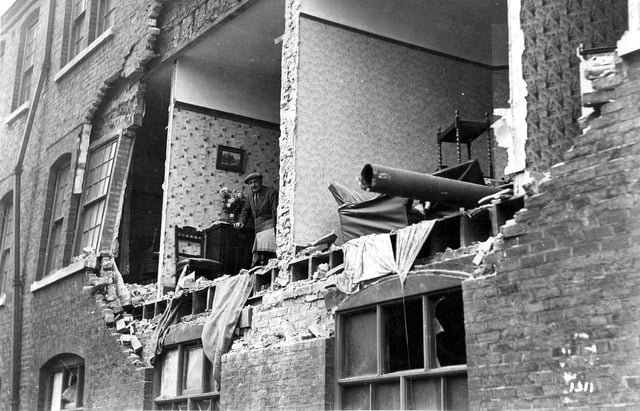 Edinburgh Road during the blitz
In this gallery collection you will see the Bishop's House flattened during an air raid in 1941 and other substantial damage to properties at the time.
There is a rare image of the glass roofed arcade, which was bombed during the raid of 10th January 1941.
You will also see a lovely image of the Trafalgar Institute's bar, as it was early last century.
Out-muster from the dockyard, 1939. Dockyard men at out-muster for a dinnertime break turn from Edinburgh Road into Commercial Road. Pic: Getty Images (Photo by Humphrey Spender/Picture Post/Getty Images)
Bishop's House, St John's Cathedral on Edinburgh Road, 1972. The News PP5700
A steam train crosses the junction of Unicorn Road and what was Edinburgh Road in 1953
The bar at the Trafalgar Institute, Edinburgh Road early last century. Photo: Barry Cox postcard collection.
How many of you can remember the Arcade in Edinburgh Road? It was bombed during the raid of 10th January 1941 Picture: Barry Cox collection
Edinburgh Road from the past
Edinburgh Road, Portsmouth, 1958
Trafalgar Club, Edinburgh Road, Portsmouth, August 1975. The News PP5256
Police Fire Brigade exercise 1939. The is the scene in Edinburgh Road in December 1939 when members of the local Police Fire Brigade held an exercise in Edinburgh Road.
One of the best views in Portsmouth of the cathedral, Edinburgh Road, 1989. The News PP5701
The Bishop's House, Edinburgh Road after the air raid of January 10, 1941.
Demolished in 1972, who can remember Edinburgh Road Congregational Church when it had a steeple?
One of Portsmouth's premier hotels, the Central on the corner of Commercial Road and Edinburgh Road circa 1920's.