23 memories of a trip to the infamous Tricorn
For many people in Portsmouth the Tricorn held great memories.
Friday, 24th July 2020, 3:36 pm
Updated
Friday, 24th July 2020, 3:38 pm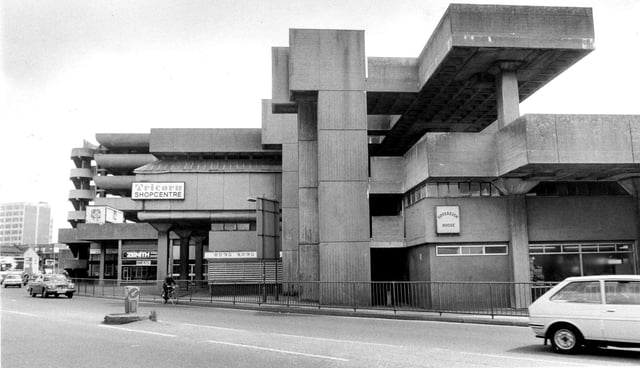 The Tricorn Centre in 1988. The News 880373-3
16 years have passed since it was demolished, so we thought we'd have a look back through the archives for some special images of the Tricorn shopping centre and its car park.
It was built in the mid-1960's and designed by Owen Luder and Rodney Gordon in the Brutalist architecture style, that emerged in the 1950's.
It took its name from the site's shape which looked like a tricorn hat.
An aerial of the Tricorn. Undated
The helter skelter-style ramps leading up to the 400-space car park on top of the Tricorn.
The Tricorn Club bar, long before the nightclubs of Gunwharf. The Tricorn Club was the place to be seen.
Aerial photo of Portsmouth showing the Tricorn in 1969. The News 692287-1
A nice view of the Tricorn from the past. Undated
Happy days - Granny's nightspot at the Tricorn.
The Tricorn's parking area in November 1988.The News PP4180
The exterior of Portsmouth's Tricorn in 1990. The News PP5238
The scene after the fire brigade had left-a charred Village shopping site in the Tricorn.
Tricorn fire December 1989. The News PP366
The aftermath of a fire at the Tricorn shopping centre, Portsmouth, in the 1970s.
Portsmouth's Tricorn flea market on May 8, 1973. The News PP4185
Bollards restricting market traders at the Tricorn, Portsmouth 1990. The News PP5239
The shops and people in the Tricorn in November 1994. The News PP4181
Noel Edmonds on Tricorn Radio One Club with local DJ Pete Cross
The first ever Emptifish show, Grannys, The Tricorn Centre, Portsmouth 1983. .
It's February 1977 and Mrs Thatcher had been leader of the Tory party for two years. She spent a day in Portsmouth and is seen here posing with shop assistants outside the Tricorn.
I expect many of you can remember using this helter-skelter at the Tricorn car park.
Queues outside the Mr Clive shop in the Tricorn, 1983.
Moores Square next to the Tricorn Centre in February 1980. The News PP1334
The transportation around the Tricorn and it's levels of parking in November 1994. The News PP4182
The Tricorn Centre in 1988. The News 880373-3