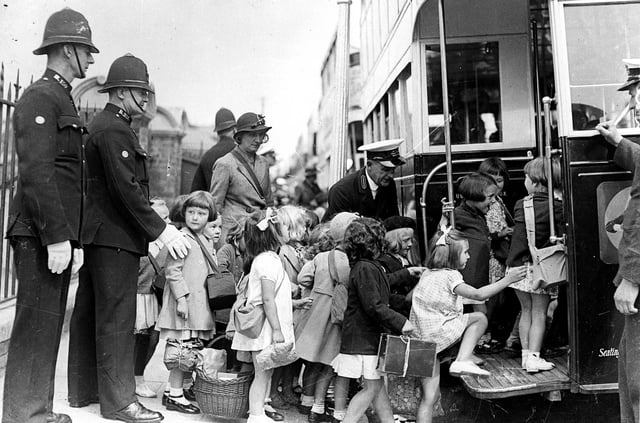 Portsmouth children being evacuated in 1939. The girl on the left is Marjorie Charman nee Watts. Evacuees board buses at George Street, Portsmouth at the beginning of the Second World War. The News PP5415
25 photos showing how the Second World War changed Portsmouth beyond recognition
When the Second World War began, life in Portsmouth changed beyond recognition.
Wednesday, 28th October 2020, 2:50 pm
Updated
Wednesday, 28th October 2020, 3:27 pm
As these historic photos show, the early months of the war meant residents had to quickly train as soldiers before departing for Europe and leaving their loved ones behind.
In our gallery you will also see young evacuees leaving the city, residents of Goodwood Road about to embark on an outing, not realising that in two months time the country would be at war, some of the first areas to be hit by the air raids and the devastation of those bombs.
Most of the area in Portsmouth destroyed in air raids has now been rebuilt, but the memories of the devastating war still remain.
We will be sharing more photos from this collection on our new Facebook group Portsmouth Retro – you can join here.