50,000 at Fratton Park. Gates shut 80 minutes before KO | Pompey nostalgia
If only! What would Pompey give for a 51,000 gate this Christmas/new year?
Friday, 24th December 2021, 7:26 pm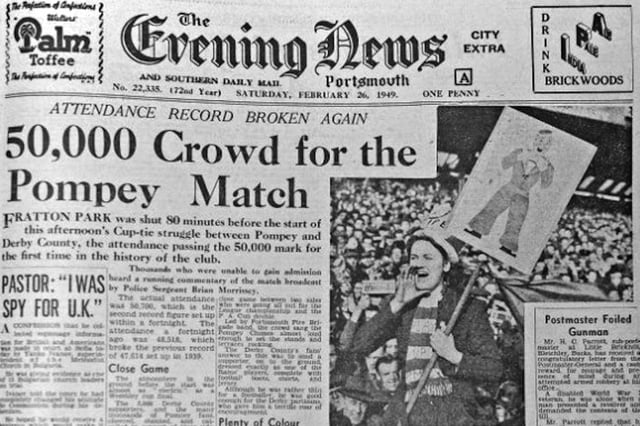 Thousands shut out of Fratton Park. Pompey's record attendance, an estimated 51,385 in 1949.
We've raided The News archives for some wonderful old Fratton Park pictures.
The file also contained this copy of the front page of The Evening News from late February 1949.
A message from the editor, Mark Waldron.
The new South Stand from the Fratton End, 1925. Picture: Barry Cox collection.
Original Fratton Park buildings. To the far left can be seen part of the original Grand Stand at Fratton Park.
Basingstoke were the visitors to Fratton Park at Easter 1917 in a women's match in aid of war charities.
Play Up Pompey 1949 with the cup and players' bus behind. Looking towards the entrance of Fratton Park, basically still the same today. All the women are dressed up and the men all wear ties.