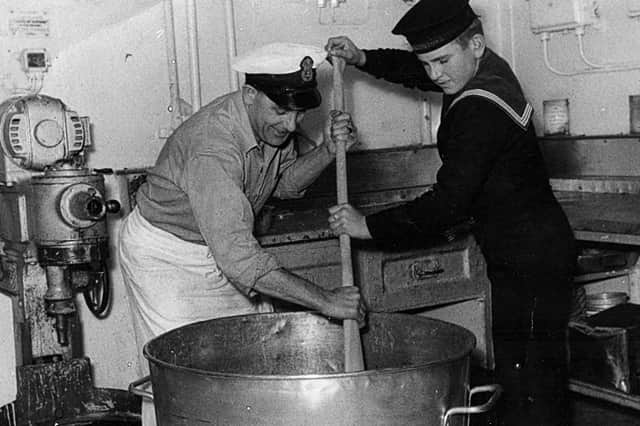 Maureen Maidment sent in this photograph of her father and the youngest member of the crew, Jerry Locke from Portchester, stirring the Christmas pudding with a paddle. It was taken aboard HMS Maidstone, a submarine depot ship, in December 1954.
A message from the editor, Mark Waldron.
Crew of a submarine docked in Portsmouth having a game of cards while listening to a gramophone record in the torpedo firing room, circa 1942. Picture: Keystone/Getty Images).
Some of the ship's company of HMS Havant. They and their ship saved more than 2, 300 men from the Dunkirk beaches.
A laborious job from the past - some of the crew of HMS Sussex on 'paint ship' duties, circa 1930s. Picture: Andrew August collection.