Fly Navy - the pride of the Fleet Air Arm in pictures | Nostalgia
Some aircraft names here which will stir the hearts of many an old sailor.
Monday, 26th April 2021, 5:46 pm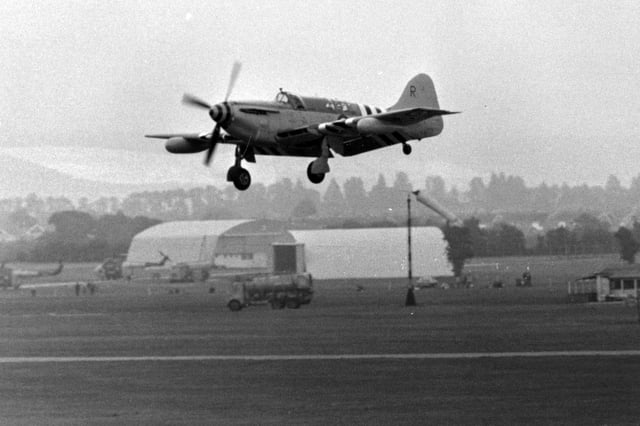 A Royal Navy Firefly at HMS Daedalus, August 1973. Picture: The News PP3052
These five pictures are part of a wider collection of vintage aircraft photos which you can see by clicking here.
A message from the editor, Mark Waldron.
This was the last flight of a Sea Fury fighter bomber which served in the Korean War. She was hauled into the air from the deck of RFA Robert Dundas in Portsmouth Dockyard by crane, before being sailed to Fleetlands, Gosport, as an open day attraction. She would later be transported to Yeovilton Royal Naval Air Station, where she would be placed in the Fleet Air Arm Museum. Picture: The News (4026-1)
September 1954 Fleetlands's apprentices in front of an old Sea Fury.
When it goes wrong. This is what happened to a Sea Fury after landing on the flight deck of HMS Theseus. Picture: Courtesy of Robin Kay