From broadsheet to tabloid  – readers loved the new-look News | Nostalgia
I am sure many can remember when The News (then The Evening News) was printed in tabloid format – before 1969.
Friday, 3rd April 2020, 11:45 am
Updated
Friday, 3rd April 2020, 11:46 am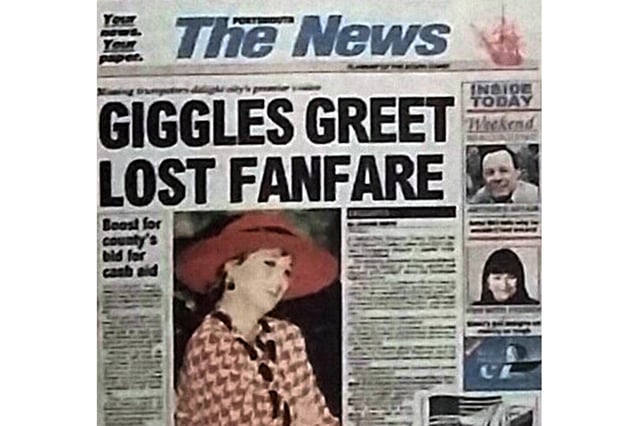 A dummy edition of The News from 1993. It was handed to panels of readers to test their reaction to the tabloid format.
When the plant in Stanhope Road, Landport, closed and the presses at The News Centre, Hilsea, started rolling, this paper was a broadsheet. It had been a tabloid since the war years.
years. The last broadsheet was printed on Saturday, May 8, and the following Monday the tabloid version was printed with eight editions a day. Then editor Geoff Elliott said it was as plain as a pikestaff that a tabloid should return.
Two dummy editions were produced to test readers' reaction. There was a 40-page Tuesday paper and a 96-page issue on Fridays. It was met with great approval from those who were shown secret dummy editions and the board of Portsmouth & Sunderland Newspapers agreed the new-look paper. A £250,000 promotions budget ensured canvassing of 176,000 homes over 30 weeks.
Part of the cover of Bob Hind's latest book, but only available from the publisher.
The new tabloid version was a success winning national and regional awards including Regional Newspaper of the Year in 1995.
At the time The News returned to a tabloid format the editor was Geoff Elliott. He ran the newspaper from 1990 until 1999.
After leaving The News Geoff went north to be head of journalism at a university.
He retired at the age of 58, moving first from Lancashire to Devon and then in 2010, back to Portsmouth.
A train from Brighton arriving at Portsmouth and Southsea station's low level platforms. Note the high level signal box.
He now lives in southern France for nearly half the year.