How Fareham's West Street has changed | Nostalgia
Fareham's main shopping drag, West Street, has changed beyond recognition over the years.
Thursday, 23rd July 2020, 4:35 pm
Updated
Thursday, 23rd July 2020, 4:37 pm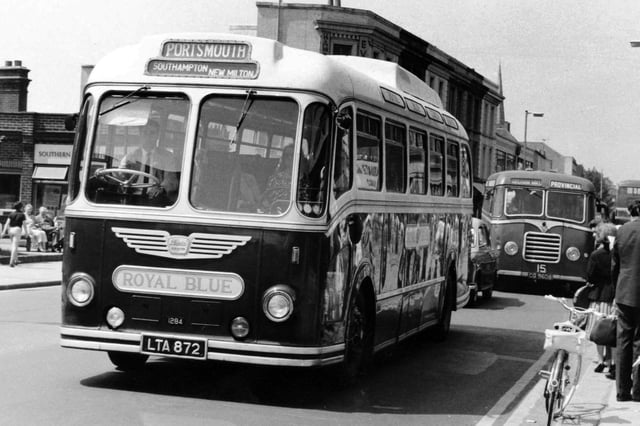 A Royal Blue coach in West Street, Fareham June 1, 1966, when it was the A27. It shows a 32-year-old Provincial single decker in the background. The Royal Blue coach is en route to Portsmouth from Bournemouth via Southampton and New Milton on the famous South Coast Express service. Picture: Fred York
Take a look at some of the pictures from last century.
West Street Fareham, early 1950's. Picture: Contributed
Fareham Firemen in the 1950's at West Street station (centre of town) in front of their appliances. Left: Leyland wheeled pump escape Right: Austin towing vehicle. Firemen in photo are: Back: G O'Callanhan 2nd Back: J Birchell, N Smith 2nd row: E Hixman, N Hall, E Cathery, Wren, S Jenkins, B Forder, R Flake, B Mortar, B Edney, L Abbs Front row: J Male, H Johnson, J Frost, H Farley, P Dugan, H Stockwell. Picture: Contributed
West Street, Fareham between 1895 and 1905. Picture: Contributed
Trigg Tailor shop on the left in West Street Fareham. Picture: Contributed