Just 100 years after the Battle of Trafalgar... | Nostalgia
In late summer of 1905, the French fleet visited Portsmouth.
Sunday, 2nd May 2021, 6:30 pm
Updated
Tuesday, 4th May 2021, 2:34 pm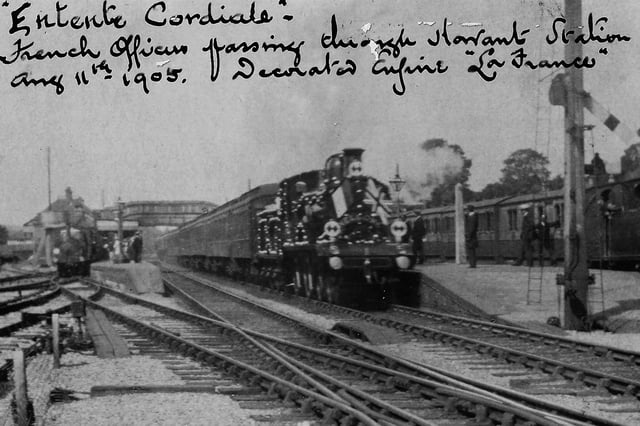 Entente Cordiale. In 1905 the French Fleet visited and officers travelled to London in a specially decorated train. Picture: Barry Cox postcard collection
The officers travelled to London in a special train decorated for the occasion.
Here we see the train hauled by a locomotive named 'La France' for the trip.
The train is passing through Havant long before the track was quadrupled in 1937. On the left is the bay platform for the Hayling Billy with a train waiting to leave.
The train on the right was probably the 'Chichester Motor', a push-pull service which ran between Havant and Chichester calling at all stations.
As there was no turntables available the driver would change ends at Chichester and drive from a cab not unlike those on an electric train.
A message from the editor, Mark Waldron.You can subscribe here for unlimited access to our online coverage, including Pompey, for 27p a day.