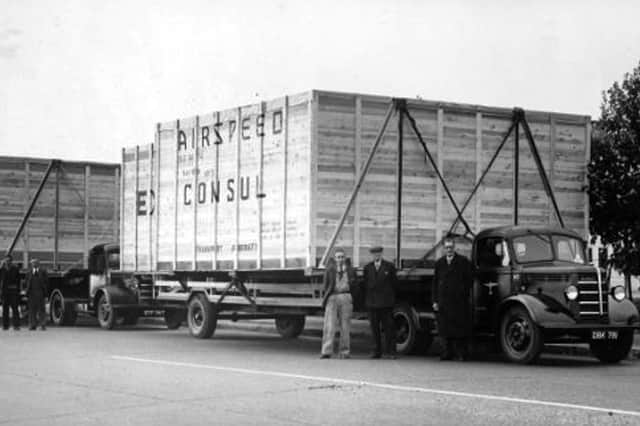 Vietnam-bound. Two entire planes being shipped from Portsmouth company Airspeed to the Far East, about 1950.
The shot of a bustling and obviously thriving London Road at North End, Portsmouth, is of particular interest.
A message from the editor, Mark Waldron.
Rowlands Castle Golf Club annual dinner dance, a picture taken at the 1950 event.
Supercar: 1950s on Thorney Island. This car was built there using a Rolls-Royce Merlin engine on a Leyland Bus chassis. This picture was taken by a Mr Webb of Waterlooville.
London Road, North End, circa 1950. The epitome of an English high street with dozens of individual shops. Picture: Barry Cox collection
Emsworth Square circa 1950.