Made your Christmas pudding yet? | Nostalgia
Tis the season to make those puddings, order those birds and ride an elephant.
Thursday, 23rd September 2021, 6:06 pm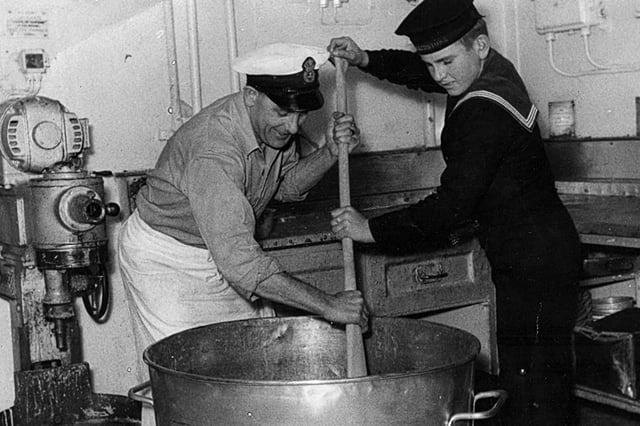 Chief Petty Officer Les Russell and youngest sailor Jerry Locke stirring the Christmas pudding mix in 1949 aboard HMS Theseus, a light aircraft carrier.
After last year's Christmas was cancelled we thought we would get you in the mood for Christmas 2021 somewhat earlier than usual. Sorry.
A message from the editor, Mark Waldron.
We've slashed the cost of digital subscriptions to our website by 50 per cent for a limited time.
Doris Brown kissing fiance Terry under the mistletoe on board HMS Wakeful at Portsmouth, December 1955. Picture: Getty
With Christmas on the way here we see a scene at a Waterlooville butchers. Picture: Barry Cox postcard collection
A miserable Santa riding a real baby elephant. The Christmas party at St Mary's Hospital, Milton, Portsmouth, on January 1, 1945.