New-look Portsmouth bridge on view from air in 1934 | Nostalgia
What a great view of Portcreek looking south in 1934.We can see the new bridge, which was built in 1927, and there is the moat on the far side.
Wednesday, 25th March 2020, 5:20 pm
Updated
Wednesday, 25th March 2020, 5:21 pm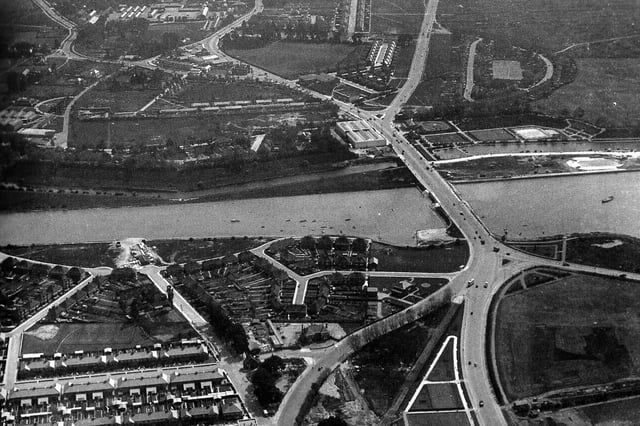 Portcreek, 1934. Picture: Tony Triggs' collection.
In the bottom of the picture is Northern Road on the right, and Portsmouth Road (left) but between the two can be seen a tram about to enter the reserved track that led to the Cosham compound.
Across the bridge is the now-demolished Southdown bus garage with Hilsea Lido opposite.
The whole area has since the M27 was constructed.
Construction of the Havant by-pass, about 1964. Picture: Tony Triggs' collection.
•The caption on the second photograph says it was taken in 1964 but I think it was a little later.
The road to Hayling Island runs south on the left.
In the centre is Bosmere School, which has now been rebuilt. The fields to the left of the school have all been built on.
Havant Park is at the top with the white cricket sight screens either end of the wicket.
The original road from Havant to Hayling, in the centre, has since been blocked off and made into a cul-de-sac.
Top of the picture is Havant Grammar School, now Havant and South Downs College.