Portsmouth soldier who fought with horses then delivered bread with them | Nostalgia
In recent months we have lost old soldier John Jenkins aged 100.But there was another old soldier who lived in Portsmouth who died in 1990 at the age of 92.
Tuesday, 28th April 2020, 12:16 pm
Updated
Tuesday, 28th April 2020, 12:16 pm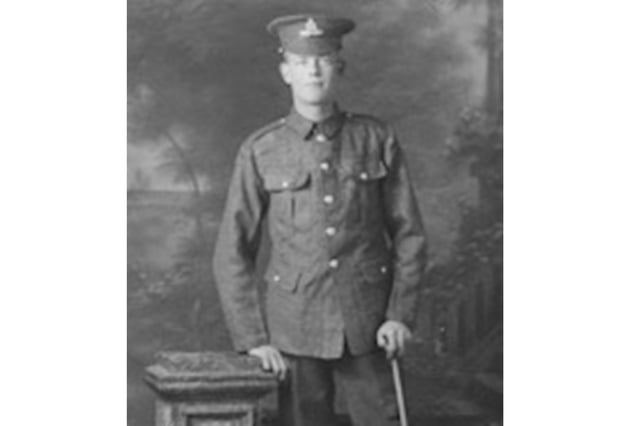 Gunner Robert 'George' Warner. This may have been taken after he had been shot. Picture: Barry Evans collection
I wonder how many more of these heroic men lived to a good age without little, if any, recognition?
Thanks to Barry Evans for letting me know about his late grandfather and supplying the photographs.
Robert George Valentine Warner was born on St Valentine's Day 1898 in Portsmouth .
George Warner when he was a milkman. Picture: Barry Evans collection.
At the outbreak of the First World War, George, as Robert was always known, joined the army in the Royal Artillery, aged 16 and was posted immediately to Ypres where a major part of his role was ensuring the large guns made it to and from the front lines by horse-drawn carriage.
He said his experience of this was horrific and that the conditions for front line soldiers were horrendous.
It was during one of these missions that he was shot. A letter from the War Office was sent advising his family living at Newcombe Road, Fratton, that 129615 Gunner RG Warner of 20 Siege Battalion RGA had been shot and had been admitted to the general hospital at Dannes Camiers, France, where he was treated. He was later returned to Liverpool for recuperation. Unfortunately the letter was not decipherable to publish here. On regaining his health he was posted to serve in India.
At the war's end and his service days over, George returned to his home in St Augustine Road, Southsea, where he lived with his wife and two children, Jean and David. Jean later worked in Campions Bakery and David Warner was to become a Portsmouth policeman.
The old front office at the Evening News, Stanhope Road, Landport, Portsmouth, with Tony Triggs in front of the window. Picture: Tony Triggs collection
George becam e a milkman supplying many areas of Portsmouth before he moved to Campions at Milton taking on a bread delivery round. His deliveries were often made with horse-drawn vehicles which I am sure his Ypres experience would have more than prepared him for.
• The staged photograph of the old Evening News front office in Stanhope Road I published recently was seen by Tony Triggs who stars in it. He's behind the counter if front of the window, then aged 22.
Tony says: 'It was taken in 1963 when the company decided to replace the old Dickensian metal grilles and polished oak counters with more modern ones. Lenny Henning is playing the customer and serving him is Bernard Mew. The customers were women from the advertising department.
'The only legacy from the old office was the lovely Negretti and Zambra barometer on the wall. It was too valuable to dump, and too big (nearly five feet long) to move, so they left it where it was.'