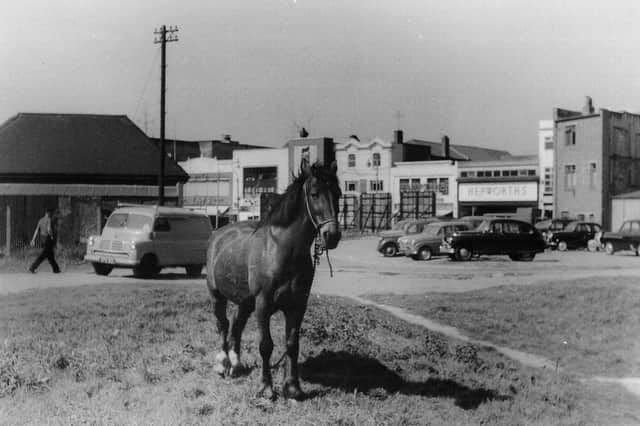 A scene which many will recognise when horses (for rag and bone men or fruit traders) were tethered to eat grass on bomb sites. This was taken looking west from the corner of Lake Road towards what is now Market Way - The horse's head obscures Martha's pub.
A message from the editor, Mark Waldron.
Shippam's of Chichester trade stand at the 1903 London trade fair.
1892: Street traders in a Southsea street. Picture: FJ Mortimer/Hulton Archive/Getty Images.
When the sweetest strawberries came from Hampshire. Wagons of them from the Fareham area lined up to load their cargo on to 'Strawberry Special' trains.
The floating bridge, which 'sailed' between Portsmouth and Gosport, awaits more trade at Point, Old Portsmouth. Undated.