Schneider air race over Southsea and the Solent | Nostalgia
More than 250,000 spectators were believed to have packed Southsea for the 1929 air race.
Wednesday, 29th September 2021, 7:26 pm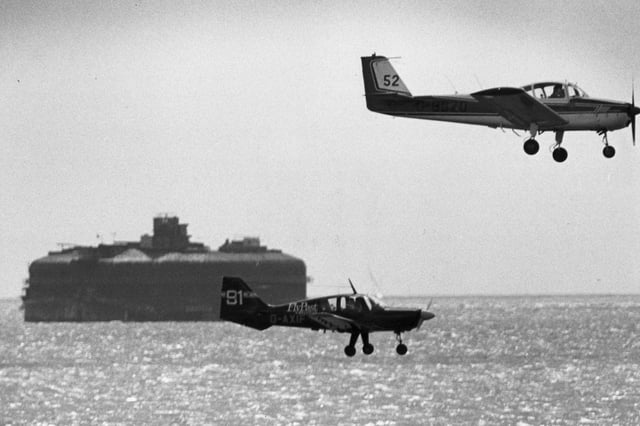 A plane taking part in the Schneider Air Race over the Solent in May 1988. Picture: PP1685
In September that year entrants in the Schneider air race flew low over Southsea thrilling enormous crowds which were estimated at a quarter of a million.
The event, first flown in 1913, was originally a race for seaplanes and flying boats.
When it was revived in the 1980s it was for any propeller-driven landplane capable of maintaining 100mph in straight and level flight.
One of the competitors in the 1929 Schneider Trophy Air Race flying over Southsea.
A message from the editor, Mark Waldron.
We've slashed the cost of digital subscriptions to our website by 50 per cent for a limited time.
You can now subscribe here for unlimited access to our online coverage, including Pompey, for less than 13p a day.
Gloster IV B was used for practice flying by the 1929 British team pilots for the Schneider Cup. Picture: PP5288
Four women on the beach at Southsea watching the Schneider Trophy air race. The turning point pylon is visible on the right. Picture: Getty
Supermarine S.6 piloted by FO Waghorn won the Schneider Trophy in September 1929, reaching an average of 328mph over the Solent. Picture: PP5287