The early days of the hovercraft | Nostalgia
The hovercraft began life in 1955 when inventor Sir Christopher Cockerell tested his idea for a hybrid vessel craft by putting a cat food tin inside a coffee tin and blowing air between them with a hairdryer.
Tuesday, 27th October 2020, 3:59 pm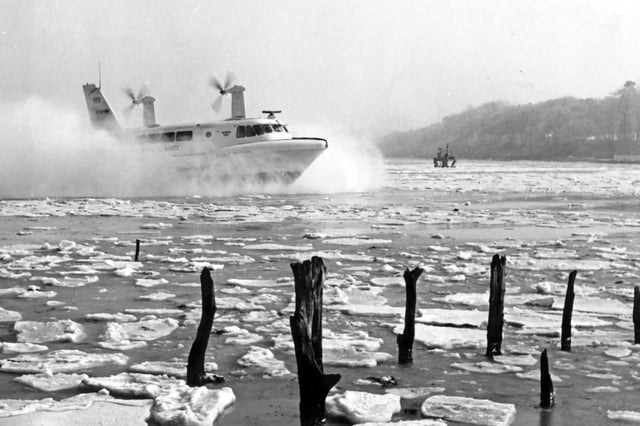 SRN2 breaks through the ice at Wooton Creek, Isle of Wight, in January 1963. Picture: Courtesy of Amberley books
The fast water-transport vehicle was not quite a boat nor quite a plane but a combination of both.
The Southsea to the Isle of Wight hovercraft is the world's only year-round passenger hovercraft service.
To see all 22 photos in our collection, click here
An SRN5 on excercise at Browndown, Gosport, with 200 Hovercraft Squadron RCT. Picture: Courtesy Amberley Books
The majority of images are available to purchase should you wish to do so on our Photosales section, or you can call 0330 403 0033 or email [email protected]
A message from the editor, Mark Waldron. The News is more reliant than ever on you taking out a digital subscription to support our journalism. You can subscribe here for unlimited access to Portsmouth news online - as well as our new Puzzles section.
The Saunders Roe SRN-1 hovercraft on display at Cowes, Isle of Wight. Picture: George Hales/Getty Images
The Saunders Roe SRN1 (Saunders Roe Nautical 1) experimental hovercraft on the Thames at Westminster. The craft was designed by Sir Christopher Cockerell, inventor of the hovercraft. Picture: Evening Standard/Getty Images)
Men of Fleetlands at Gosport with hovercraft SRN5 in the 1950s.