Was contraband smuggled through tunnel leading from this cellar? | Nostalgia
I wonder if any readers at Bedhampton remember Hill House?
Wednesday, 17th March 2021, 5:45 pm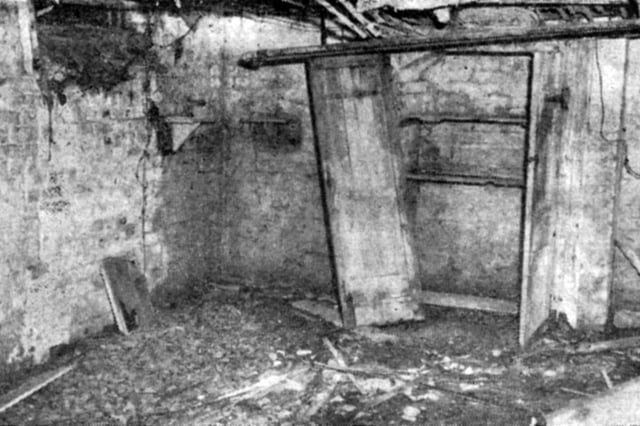 The cellar under Hill House, Bedhampton. Picture: The News archive
It was reputed to have been a smugglers' haunt and have a tunnel leading from the cellar to Bedhampton Creek. It was demolished in 1960.
Once called Prospect Cottage it was occupied by the late Fred T Jane, the author of Jane's Fighting Ships who bought the house in 1910 and lived there for five years.
He named it Cat and Fiddle House as it was believed to have been a public house of that name in years gone by.
Long before the combustion engine here we see horse-drawn vehicles along Clarence Parade, Southsea, about 1890.
While in his tenure, Mr Jane had an east wing built on to the Georgian house.
A family named Mitchell occupied the house more than 150 years ago who were involved with smuggling.
The house did not look old as Mr Jane had the front of it re-faced with a rough surface when the new wing was constructed.
During the Second World War the house was occupied by the Royal Army Medical Corps and later by the district valuer. The last resident left a month or so before demolition.
LST 3024 later renamed Maxwell Brander. Picture: W Haig Parry.
A Mr Treeve, a local resident for 60 years, believed the cellar was used to store contraband.
If anyone can remember the house or has a photograph of the outside of the building, please get in touch.
• Some years ago I published an article about Frederick Comley and the sinking of HMS Manchester during the Second World War.
Frederick's son Neil has told me his father was at D-Day serving in the battleship HMS Ramillies giving gunfire support. He was then drafted to Landing Ship Tank 3024 and sent to Burma.
Frederick told Neil LST 3024, later renamed Maxwell Brander, was in dockyard hands when she either exploded or caught fire in the dockyard. Neil believes this happened in Portsmouth Dockyard, 7 Berth, 3 Basin. 3 Basin was divided into 10 berths depending on the size of the ship requiring berthing.
Does anyone know any more? She did survive the war, being sold off in 1946.
• I had a 'Hindy Moment' last week when I said the photograph here was of Southsea Terrace. Of course it wasn't, it was Clarence Parade. Out of shot on the immediate left would have been Palmerston Road. In the distance was The Pendragon Hotel now converted to apartments.
Thanks to all those who got in touch correcting me on my mad moment. Sackcloth and ashes.
• Richard Newman from Bursledon Brickworks Museum wonders if anyone has memories of when the site was bombed in October 1940. The RAF also blew up some ordnance in 1943 damaging a large part of the site.
A message from the editor, Mark Waldron.
Our trial offer starts at just £2 a month for the first two months.